On the first week after turning the clocks forward I knew I needed to immediately take advantage of the lighter evenings and head out somewhere for dinner and picture taking. As I work in West London
and
adore pastel shades, there wasn't really anywhere better to start with than Notting Hill.
I headed directly to Portobello Road (which, by the way, is a LOT nicer when it's not a market day - just saying...) as it's known for its rows of pastel houses. That said, I had also forgotten how lovely the rest of Notting Hill is too - every street we turned to had some new colour I hadn't yet captured with my camera, or a different type of house or a cute new feature. I could've wandered around the area forever!
Aside from Portobello Road, another great street for picture taking & strolling is Westbourne Grove. It's very posh, granted, but also very pretty and the perfect place for window shopping and dream house spotting. There are also a lot of residential streets around Westbourne Grove that are absolutely beautiful - they feel so quiet and so far away from central London (which, of course, they're not at all) which just adds to the charm of the place.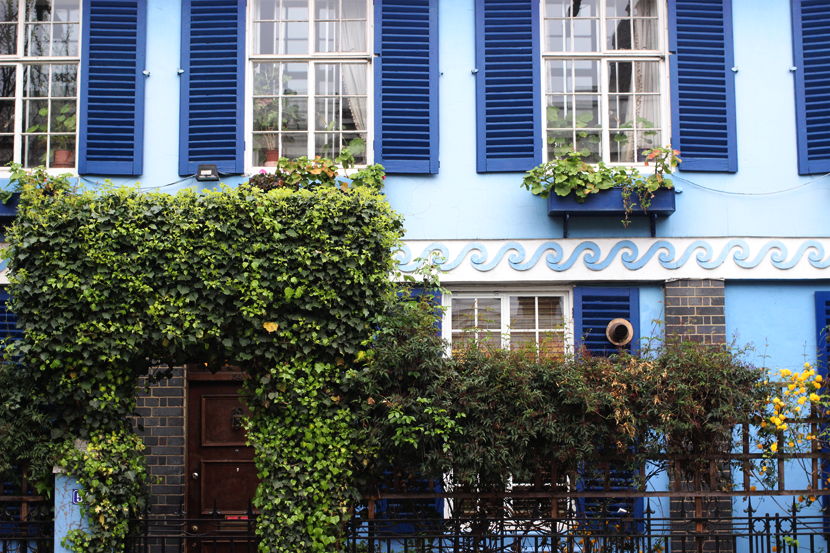 Notting Hill is also an amazing area when it comes to
food
- I've popped some suggestions below for those who are forever hungry, like me...
On a budget?
The
Brown Rice
Thai restaurant on Portobello Road has a really good buffet and it only sets you back £8.95, or £6 if you're taking away. They don't have too many veggie options, but I didn't mind as the ones they did have were all really tasty. I filled my plate with spicy noodles, veggie green curry & spring rolls, and left a very happy girl indeed.
Veggie/Vegan?
At the Ladbroke Grove end of Portobello Road you can find
The Grain Shop
which is a little takeaway café/deli selling all sorts of different veggie dishes by the box. There's a lot of different hot and cold options to fill your box with and everything I've ever tried has been really delicious. They also do baked goods, and I've heard rumours that they do a mean vegan brownie - yum!
And finally, if you're looking for something with
amazing interiors and food that's bit naughty
, go for the
Electric Diner
. With comfy red leather sofas & beautiful black & white tiled floors, it's the perfect place for a meal with friends. The menu is a mix of American and French cuisines, so you can expect to find dishes such as steak frites, chilli cheese dogs & burgers. They also do brunch and lots of milkshakes (even an alcoholic one!) - what's not to love? I was lured in by the interior but left dreaming about eating even more of their food...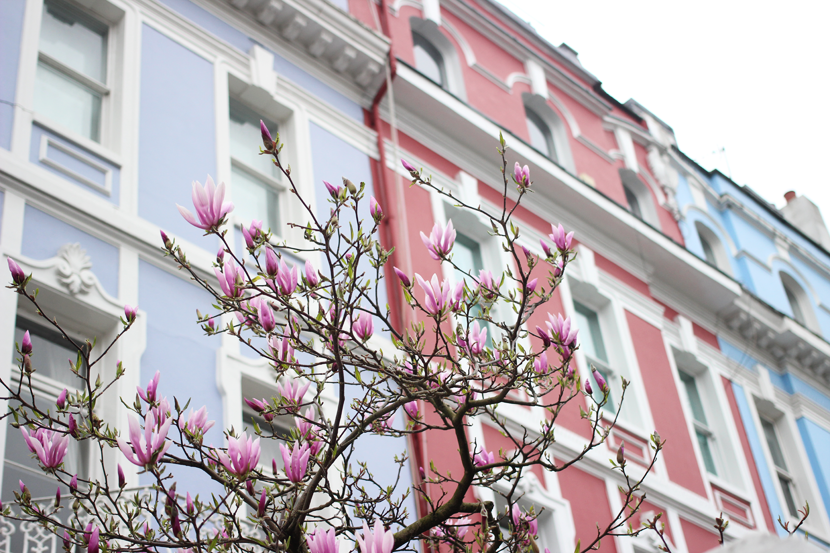 Follow me on
Follow