29/04/15
Middle of adventure – such a perfect place to start
Welcome to my second attempt at a blog!
I imagine an introduction is in order as there probably (hopefully!) are some new faces behind the screen.
At the time of writing I'm still 25 years old but will be turning the 26 in June and I'm actually really looking forward to it! I've always loved celebrating my birthdays and the whole getting older thing doesn't really bother me either. I feel like every passing year I feel a tiny bit more content with myself and I hope that feeling of being happy with myself will just grow more over the years.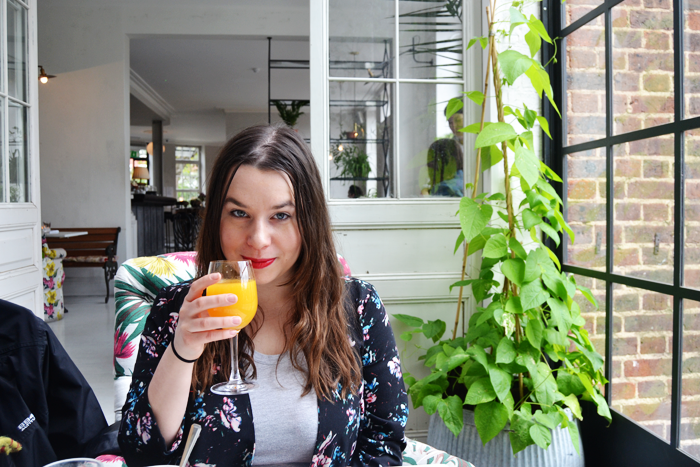 I moved to London from Helsinki two years ago, and while it was tough in the beginning,
I haven't looked back once. First time I ever visited London was almost 12 years ago and ever since then I came back every year, sometimes more than once. I can't really explain why I love the city so much but it's just a feeling I got from the very beginning.
My favourite past time is exploring the city and trying to visit as many new areas, restaurants, bars, you name it, as I can. I currently have a project where I want to visit every borough of London so watch this space as I will be writing my experiences and tips on each area as I visit them!
Aside from roaming the streets of London I love reading, listening to music (although, who doesn't!) and going to as many gigs as I can possibly afford and find time for.
Please click here to follow me on Bloglovin so you will never have to miss any of my ramblings! :p
Ps. In case you were wondering about the name of the blog – it's from one of my favourite songs ever, 505 by Arctic Monkeys. I thought it was appropriate as I kind of am in the middle of my adventure here in London! It was incredibly difficult trying to think of a) a good name and b) one that wasn't already taken.. So I'm pretty pleased with this one!
Anyway, enjoy!