28/05/15
London Borough of Islington
Borough 3/32 – Islington
LOCATION Central/North/North West London
TRIVIA Second smallest borough in London
LANDMARKS Emirates Stadium, Sadlers Wells theatre, headquarters of Amnesty International
DISTRICTS Angel, Holloway, Kings Cross, Clerkenwell, Old Street etc.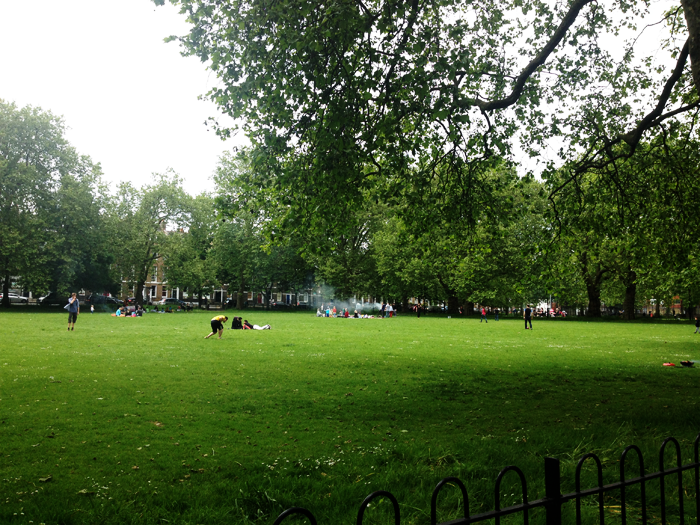 We started our visit from Highbury and Islington station where we headed off towards Highbury Barn via the lovely Highbury Fields. It wasn't a particularly sunny day but the temperatures stayed warm(ish) so there were lots people having BBQ:s, playing games or just plain lying on the grass, enjoying the extra day off.
On our way back from Highbury we decided to walk along Upper Street towards Angel. Upper Street is one of my favourite streets in London – it's full of quirky shops, independent restaurants, cafes and bars. If you're looking for a place to grab a drink or some food, you're definitely spoiled for choice here – so much so that we ended up going somewhere we knew was good just because we couldn't decide on a new place to visit! Shame on us – but at least the food we had was absolutely delicious.
We ended up going to Hoja, a pan-Asian restaurant serving different curries, sushis and salads in between Highbury and Islington and Angel stations. They have a lunch menu available every day which I highly recommend as it comes with a main, prawn crackers AND two spring rolls! And all of this for under £7, bargain!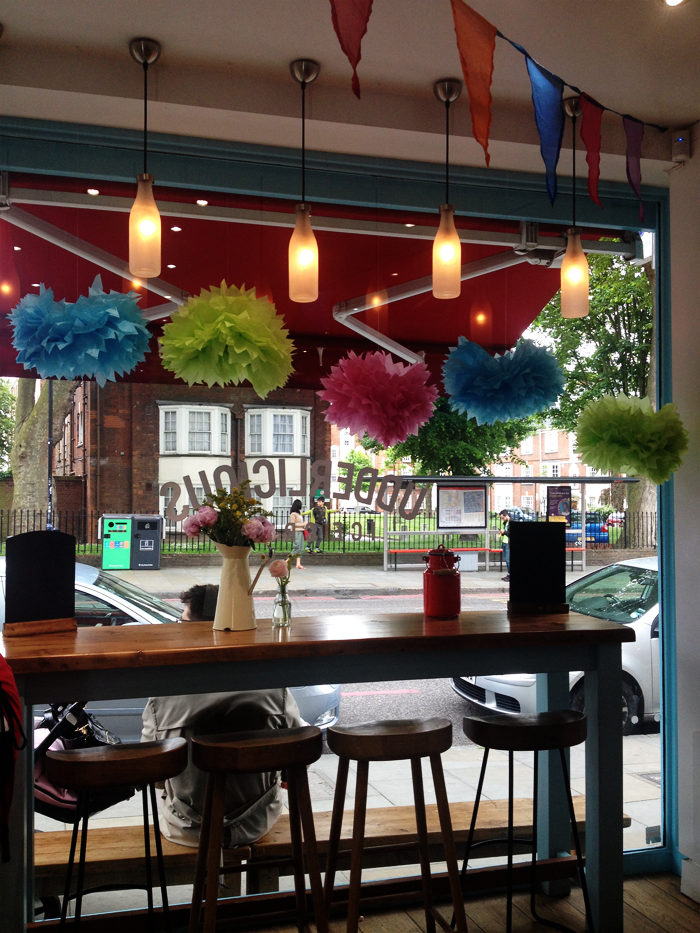 After lunch we were (obviously) craving for some dessert so we headed towards an artisan ice cream parlour called Udderlicious, also located in Upper Street. I absolutely love this place! Not only because of the ice cream, although that is definitely delicious, but also because of the décor of the shop. This time I opted for lemon sorbet, which is my all time favourite, and a raspberry cheesecake flavour which was good, but a bit too sweet for my tastes.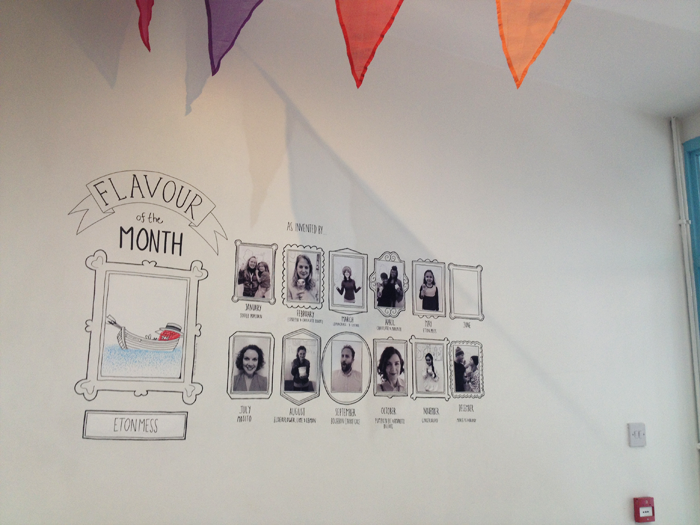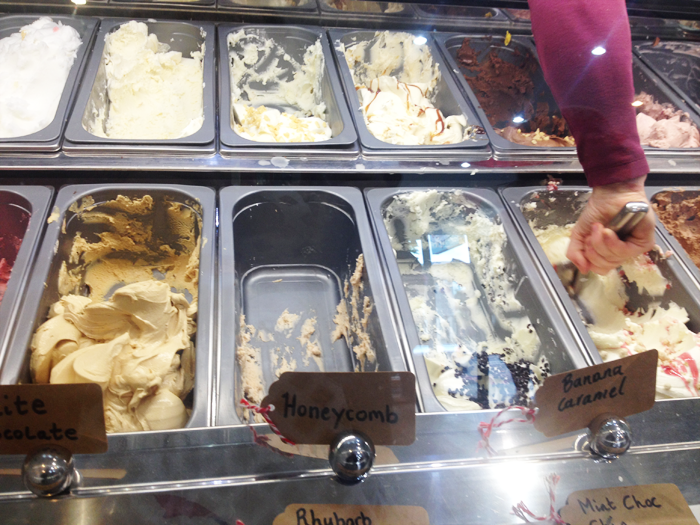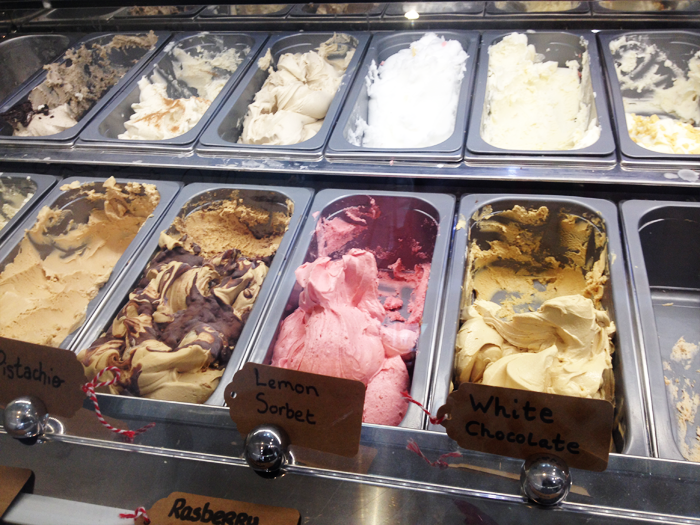 With ice creams in hand, we continued our journey towards Angel. When you walk this way you will pass one of the nicest (or so I've been told) cinemas in London, Screen on the Green. I've sadly never been here, but I've heard they have a bar inside the screening rooms and sofas (!) to cuddle in. Sounds like a pretty good idea for a date, if you ask me!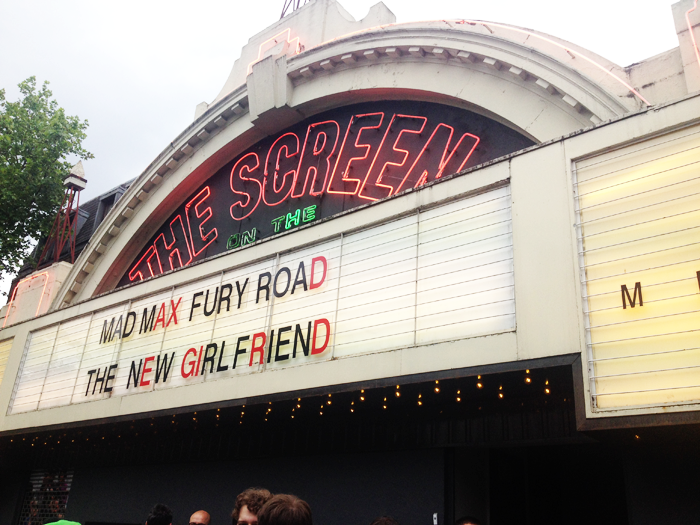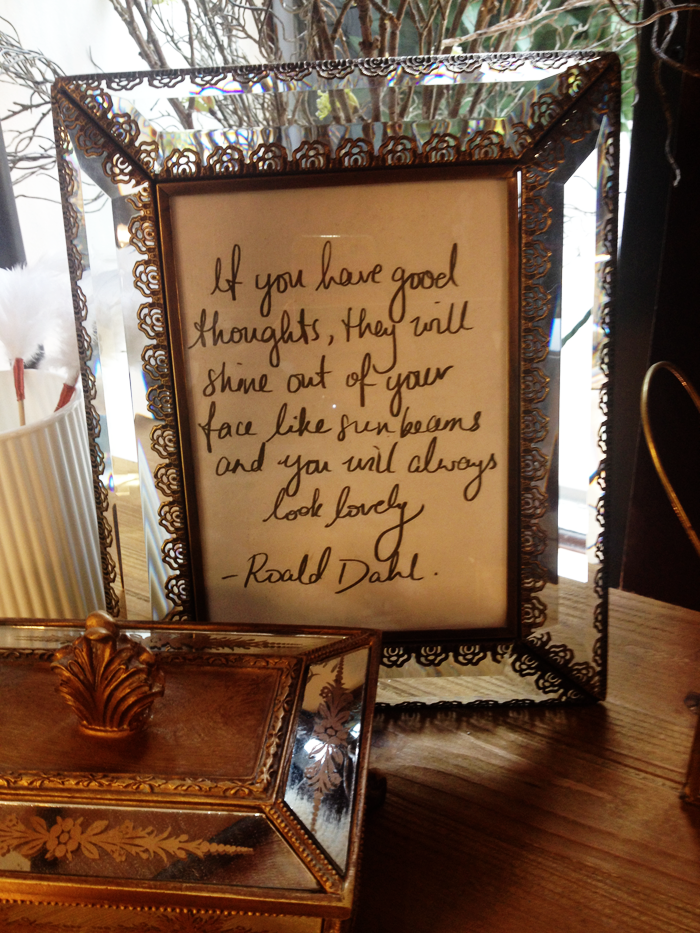 If you cross the road after passing the cinema you can go "behind" the high street where you'll find a lovely little street called the Camden Passage. On the weekends there are people selling second hand clothes and antique items here as well as the street having lots of vintage shops and restaurants that are open throughout the whole week. This little street is definitely a gem and worth a visit!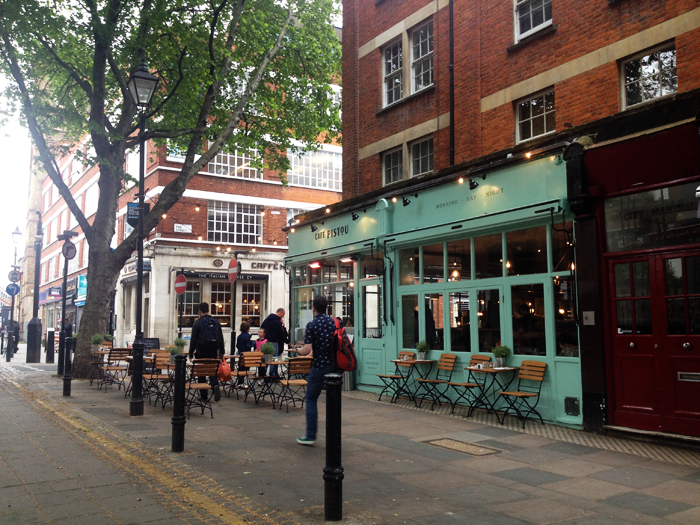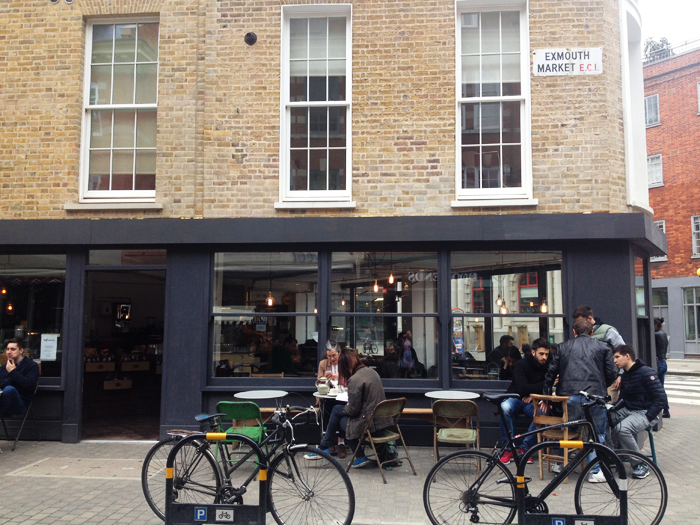 If you continue walking past Angel station you will eventually get to Clerkenwell which is a lovely area, and especially popular amongst marketing and advertisement agencies and other creative types. I haven't spent enough time here and feel like this needs to be rectified! Possibly starting with that pub in the first picture.. Doesn't it look so cute? I'm a sucker for anything decorated with pretty lights. I feel like that alone should be a reason enough to go back!