06/05/15
London borough of Richmond
I'm gonna start my London boroughs series off with Richmond – a beautiful (and very green!) borough by the Thames in the south-west London.
LOCATION South West outer London
TRIVIA The only London borough on both sides of the Thames
LANDMARKS Kew Gardens, Hampton Court Palace, Twickenham Stadium etc.
DISTRICTS Richmond, Strawberry Hill, Barnes, Kew etc.
Despite of never actually visiting Richmond before it's quickly becoming one of my favourite boroughs already. In some ways I think it's how I always imagined England would be – cute houses, old pubs by the river and lots and lots of greenery. Definitely one to visit again and again!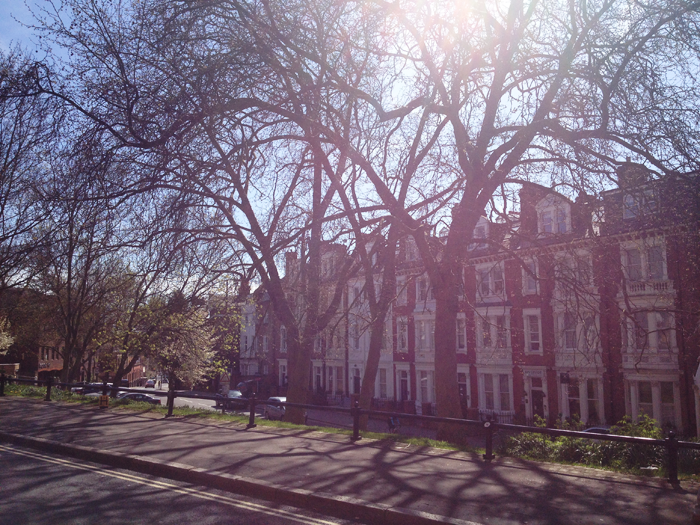 We started off our visit by walking up Richmond Hill and taking in the views. We were very lucky to have an amazing sunny day for our visit so the views were absolutely breathtaking! Looking down, I thought it looked a bit like an enchanted Disney Kingdom, don't you think? I just couldn't believe it was real!
After getting to the top we walked back down and had lunch al fresco in a lovely Italian restaurant called Adesso. I'm getting hungry again just looking at those pizzas!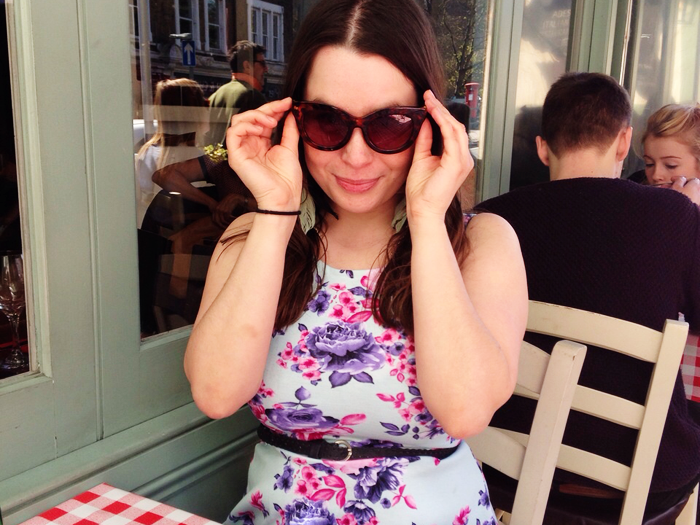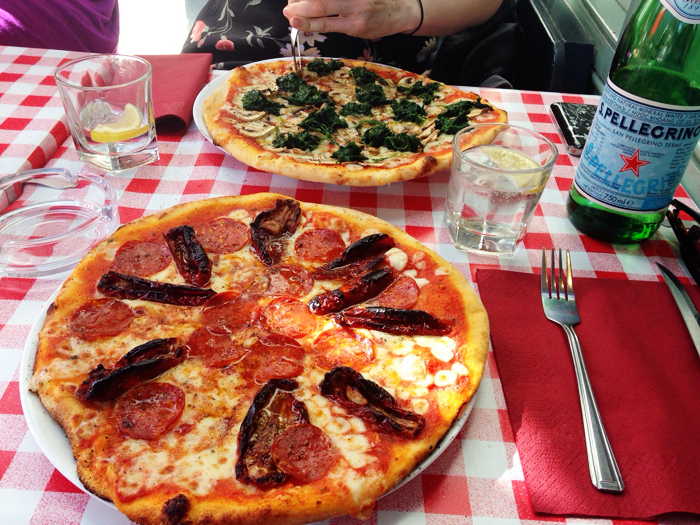 After the pizzas we decided to have stroll along the riverside. As it was such an amazing spring day we treated ourselves for the first ice creams of the year. I haven't felt more relaxed in a while than that Sunday, belly full of pizza and ice cream, taking in all the lovely sunshine. As I'm writing this post it's pouring rain outside so going back to that moment is giving me hope that maybe summer isn't a huge con after all!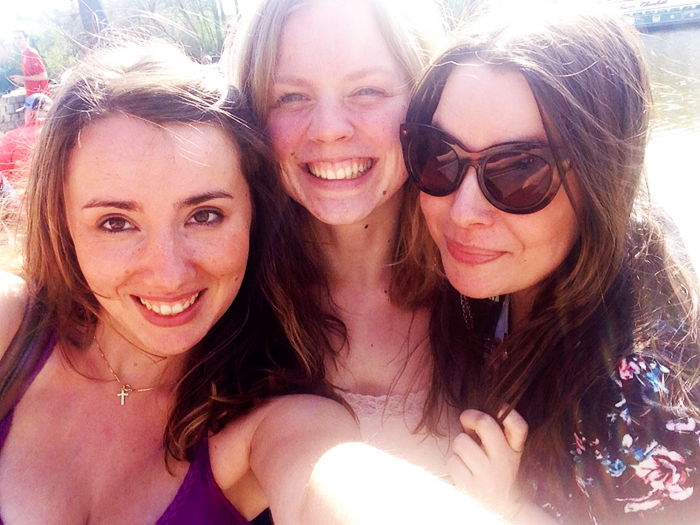 After about a week from my first trip to Richmond I went back to another part of the borough and visited Kew Gardens with my family. Despite having a slight fever I soldiered on and managed to enjoy the lovely sunshine and all the colourful flowers. I didn't really know what to expect from Kew as I'd never visited before but I was definitely pleasantly surprised! It is massive though, so if you plan on going there I suggest to make a day out of it. Take some lunch, walk around and have a picnic. There's so much to see!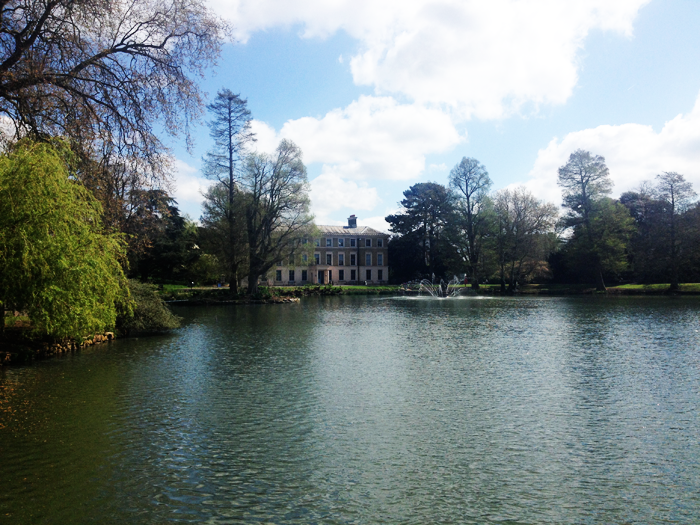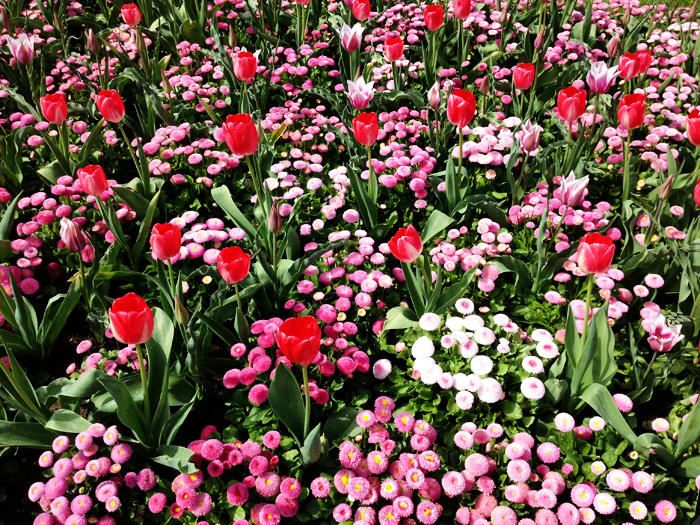 After walking around in the gardens for a few hours, we ventured back to the train station.
Before leaving, we went for lunch in the cute little pub by the station called the Tap on the Line. I read a brief history of the pub as the decor was so unique, and found out that the space used to be the station's timber steaming hall before finally being converted to a pub! Have a look below for a few pictures of the decor and the delicious food.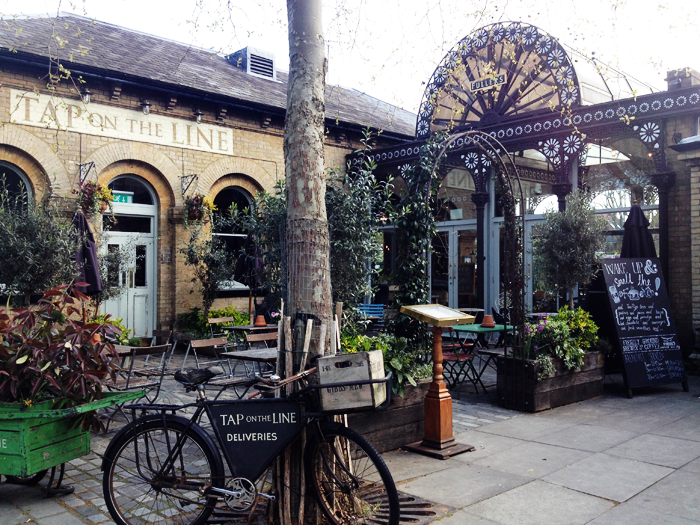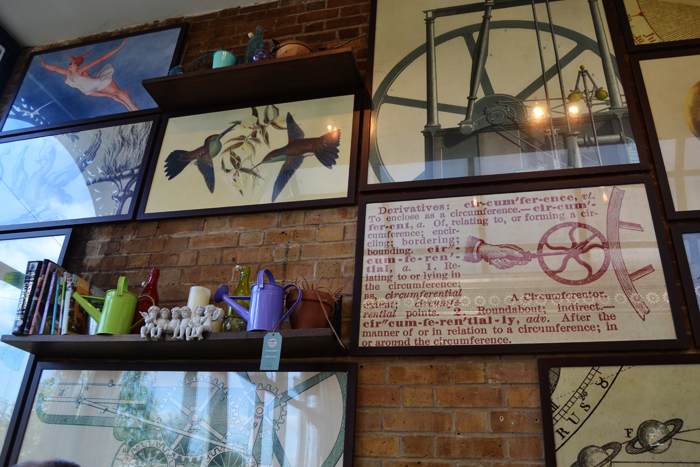 In a nutshell – visit Richmond! (Do you think I could get a job in their tourism team? :p)
1 borough down – 31 to go!