22/05/15
London Borough of Southwark
Borough 2/32 – Southwark
LOCATION South East London
TRIVIA Area first settled in the Roman period but the name dates back to the 9th century
LANDMARKS Tower Bridge, The Shard, Tate Modern, Shakespeare's Globe, Borough Market etc.
DISTRICTS Elephant and Castle, Dulwich, Bankside, Kennington etc.
I love this part of London – it's such an eclectic mix of both very old and very modern architecture. For example, look at the picture below with the Shard sneakily sneaking behind the older buildings at the front!
Southwark is a very central borough and ideal for sunny days as parts of it are right by the river Thames. I would recommend having a stroll on the quieter streets around London Bridge (lot's of cute little pubs, cafes and restaurants) and then heading towards the river for an ultimate London summer day experience.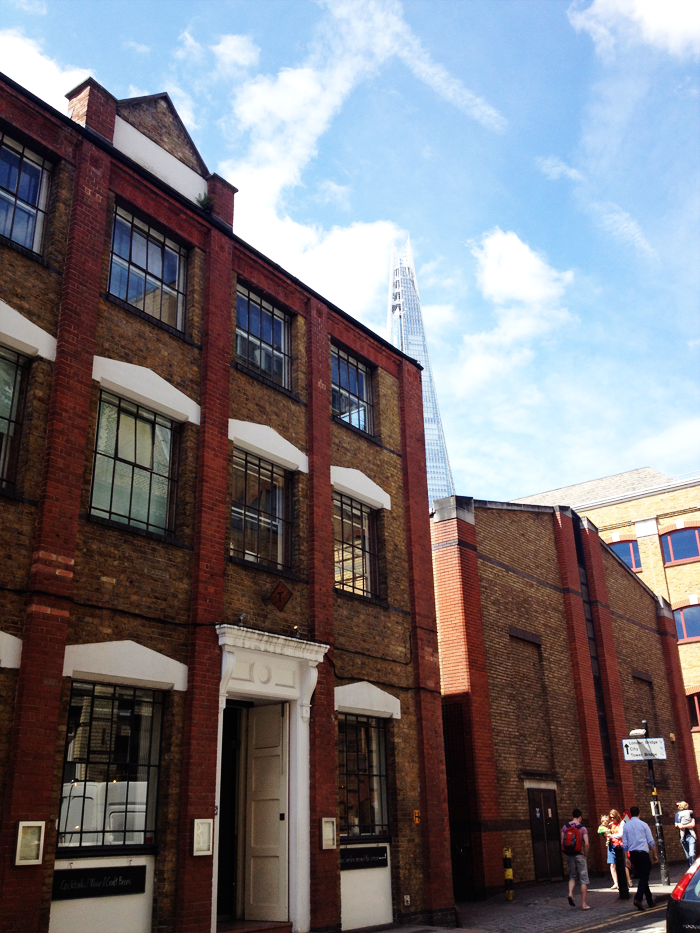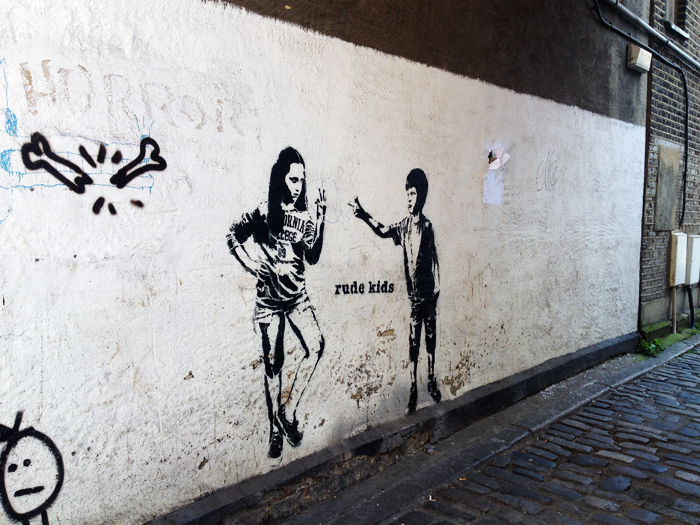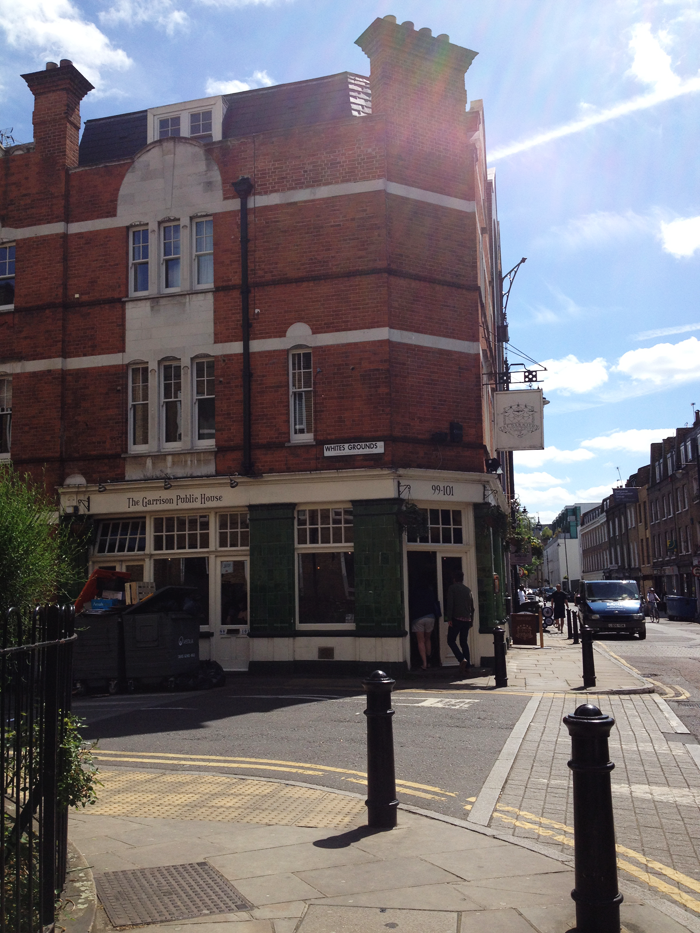 It takes about 15-20 minutes to walk from London Bridge station to Bermondsey where we visited the Maltby Street Market. I had had a look at the website beforehand, but as there wasn't a lot of pictures I really didn't know what to expect. I was very pleasantly surprised though – the market was a buzzing little street in an otherwise quiet area. It had a lot of different food stalls and also an area with tables and seats where one of the vendors were serving extremely delicious looking cocktails.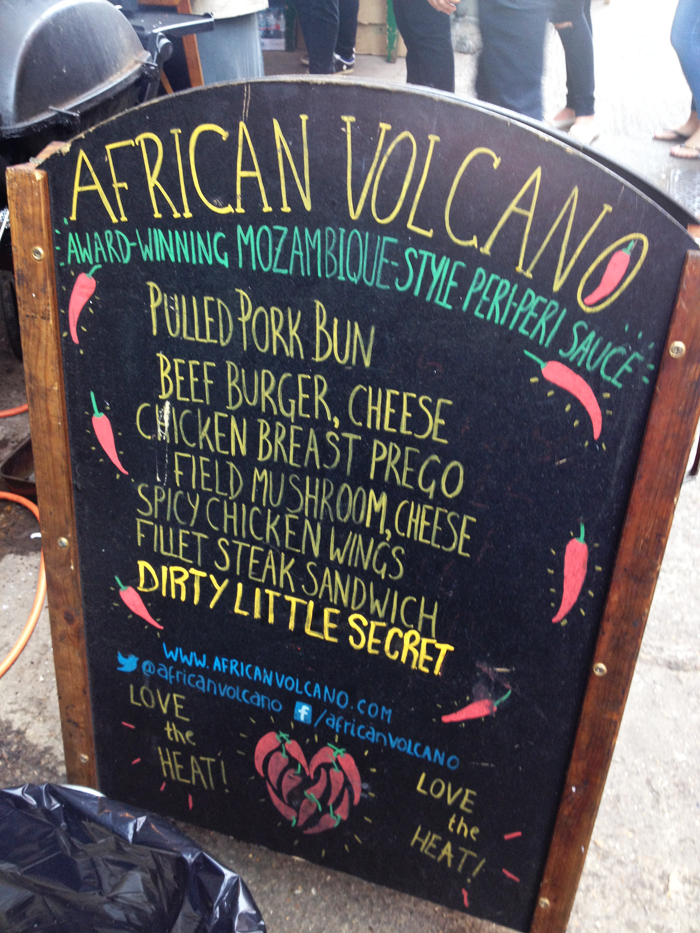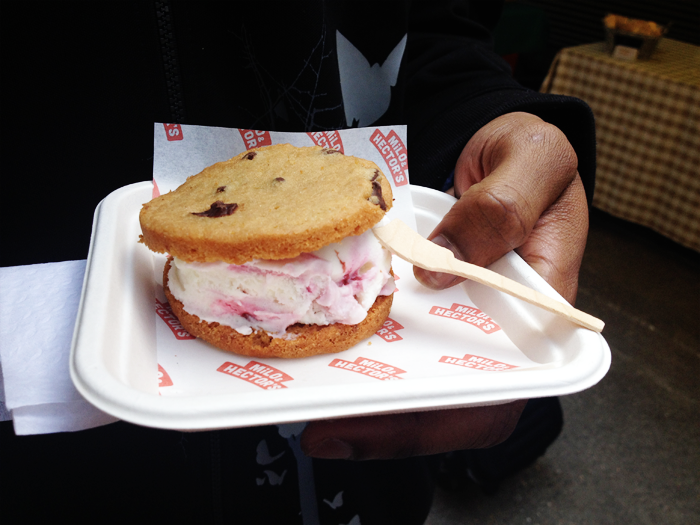 Unfortunately I don't have any pictures of my main as I started eating it way too excitedly and then suddenly got really full (typical) as I was stuffing it in my face in rather a quick pace.. I had opted for Chinese popcorn chicken (yummy!) whereas Daryll chose a very delicious and cheesy looking toastie. On the picture above you can see his glorious dessert – an ice cream sandwich! Could there be anything better?
After the market we started walking towards the river, and even though I spend a lot of time by the South Bank, I'd never walked through these little streets we were exploring now. The street on the above pictures is called Shad Thames and it's a quite historic one actually! It was named on the 1700s but was probably around way before that – definitely worth a stroll!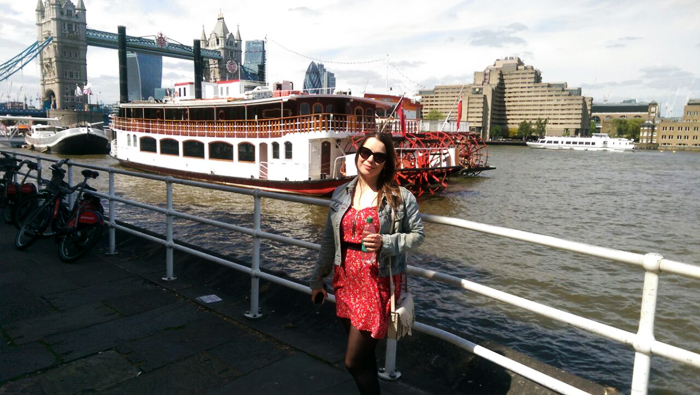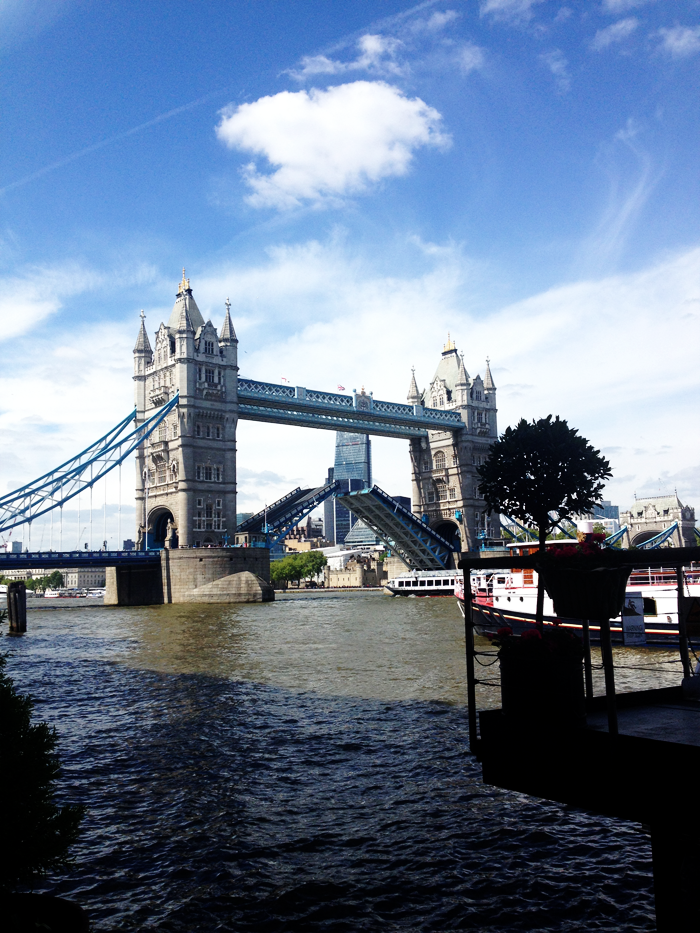 We finished our day in bit of traditional way – taking pictures by the Tower Bridge. Give me a nice day with a blue sky and I'll be shamelessly posing next to these touristy attraction any chance I get! I never get tired of seeing these iconic monuments – they continue to amaze me and work as a wonderful reminder that I do indeed live in one of the best cities in the world.