17/06/15
Cahoots!
On my actual birthday (well, birthday eve), last Saturday, we went somewhere I've been wanting to go pretty much all year: Cahoots in Kingly Court. Cahoots is located in an old air raid shelter and made to look like a 1940s tube station. Pretty cool, huh?
It feels very authentic as even all the staff are in character and dressed appropriately in 1940s styled dresses and suits! They also have a really long cocktail list (made to look like an old newspaper!) with prices ranging from about 8 to 11 pounds. I tried two different ones – plus sips from my friends cocktails, whoops – and really liked them all. There were six of us and all cocktails came in different kind of glasses – mine was in a teacup! I was so excited about that because it really reminded me of that line from the song Albion by Babyshambles; "gin in teacups, leaves on the lawn..".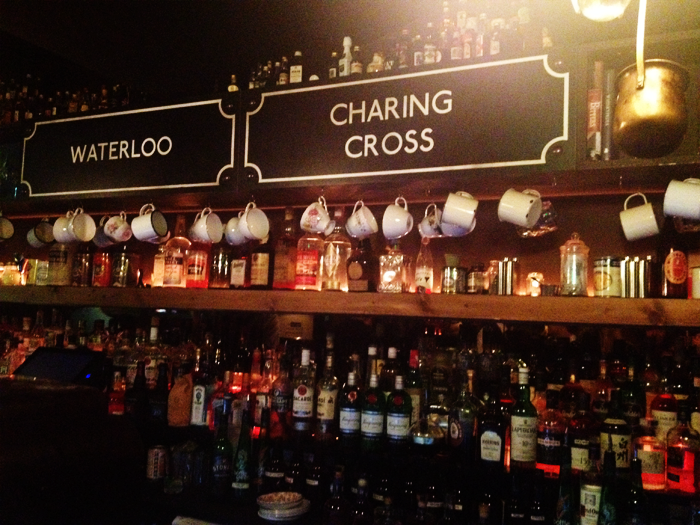 They had even built a replica of a 1940s tube carriage!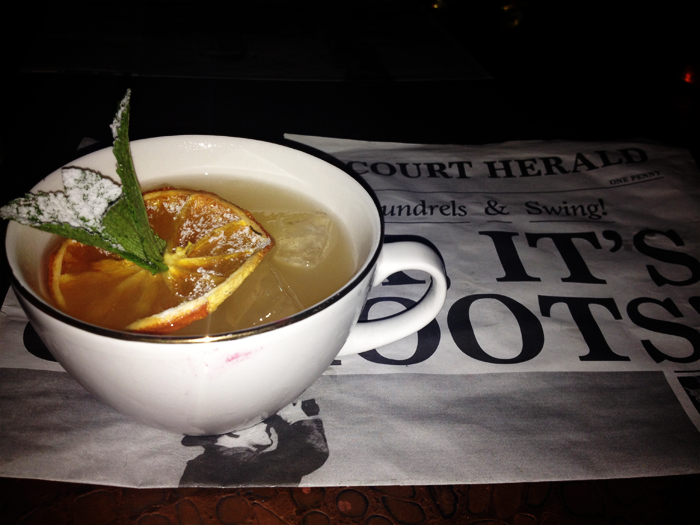 My lovely cocktail in a teacup. This one was called Lauren Bacall, aww!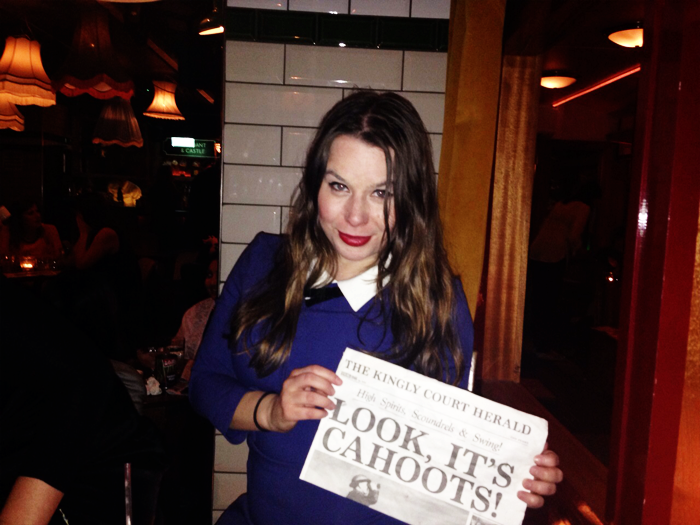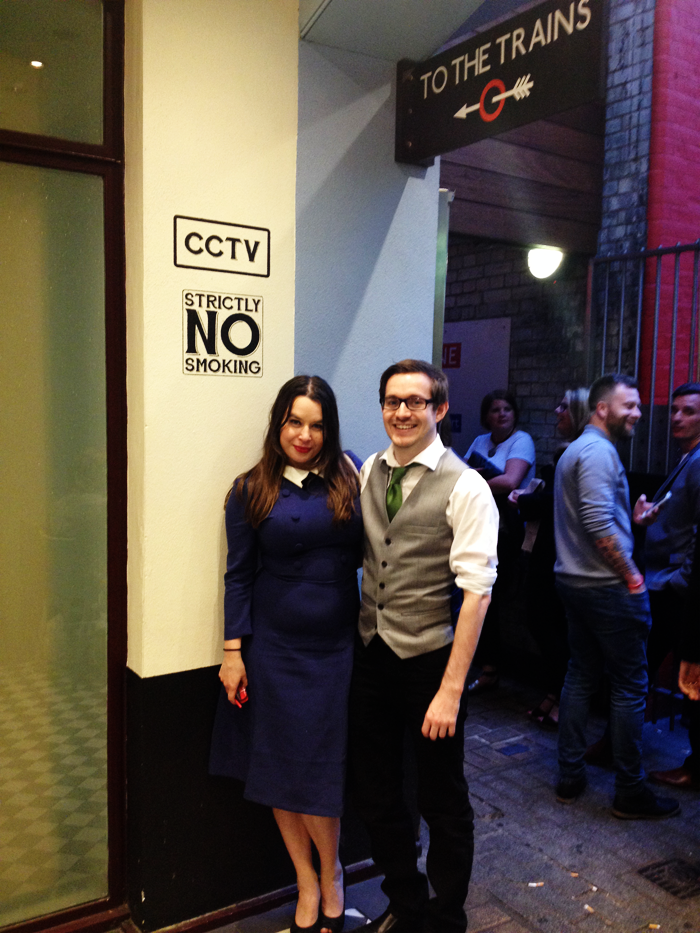 Me and Jim outside the venue, all dressed up for the occasion. I bought this dress from an online shop called Collectif that specialises in 1940s and 1950s clothing. I loved the dress, but unfortunately 2 of the buttons at the top came off by the end of the night 🙁 Worst part is I don't know where I lost the buttons so if I want the dress fixed, I need to find identical ones somewhere! So annoyed.
When leaving Cahoots the sun was going down and it was my favourite time of the day – the blue hour. The picture above is taken in Kingly Court which is such a wonderful place – it's always so buzzing and full of life. It's also a host to a lot of really nice restaurants like The Rum Kitchen and Whyte and Brown. And now, of course, Cahoots as well!
As Cahoots is so popular, you definitely need to book ahead. I booked our table in April and even then some of the bigger tables were already fully booked. At the moment I hear they are already fully booked until August so I would really recommend giving them a call now if you're interested in visiting during this year 😉
As they are so busy we only had a two hour slot on our table. After we left the 1940s world, we headed over to the Borderline in Soho in hopes of dancing to indie tunes and drinking cheap cider. I have to say I was a little bit disappointed by the music – it wasn't as strong as last weekend in the Barfly. Nonetheless, I did still have a lot of fun and definitely felt it the next morning.. A sign of a great birthday, no?