02/06/15
Lazy weekend
In case you haven't noticed already, food is one of my favourite things in the world. Sounds a bit pathetic, but I'm pretty much always planning my next meal as soon as I'm finished with the previous one. And lunch is without a doubt my favourite moment of my day at work, although I don't think I'm exactly alone with that one..
Last Friday me and my friend Sandra went to this new(ish) restaurant in Dalston called Chick'n'Sours. I had already read about this place from the ES magazine and a few blogs and as a fried chicken enthusiast I HAD TO go and try it for myself. The restaurant's concept is simple: they serve a few different types of fried chicken with optional sides and to flush them down you've got a lovely selection of sour cocktails to choose from. As sour is my favourite type of cocktail and fried is my favourite type of chicken, I felt like this place was made for me..
My choice of beverage was the Strawberries and Basil one, and even though it was really nice, I thought it was more of a sweet cocktail than a sour one! In that respect it was a bit of a disappointment, but if you like your cocktails fresh and sweet I would definitely recommend it. Sandra went with Rye'n'Black which was really nice and actually quite sour which made me a bit jealous…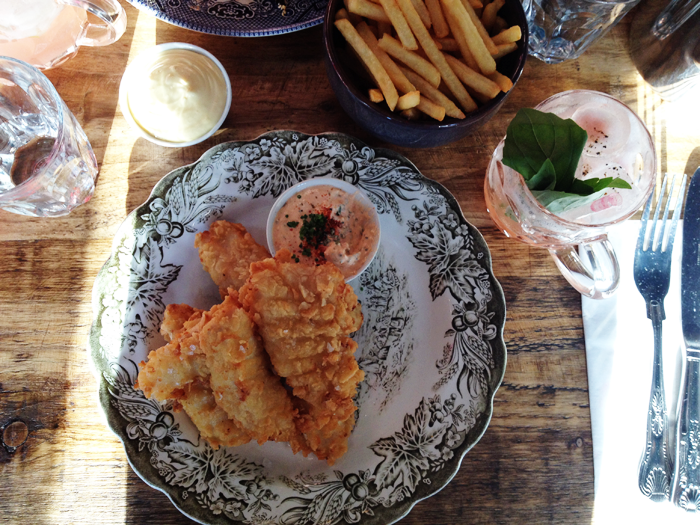 The food on the other hand didn't disappoint at all. I ordered the chicken tenders with a sour cream & sriracha dip, and oh my, it was so good! Especially the dip was out of this world. We decided to share a portion of chips as well, even though in reality we wouldn't have needed any sides at all as there was quite a lot of work to be done with just the chicken! I tried to finish it all but by the end I was too stuffed and had to give up. I think the waiter saw my pain on having to waste lovely food and he gave me the rest in a little bag to take home, aww!
The lovely lady I was dining with, Sandra.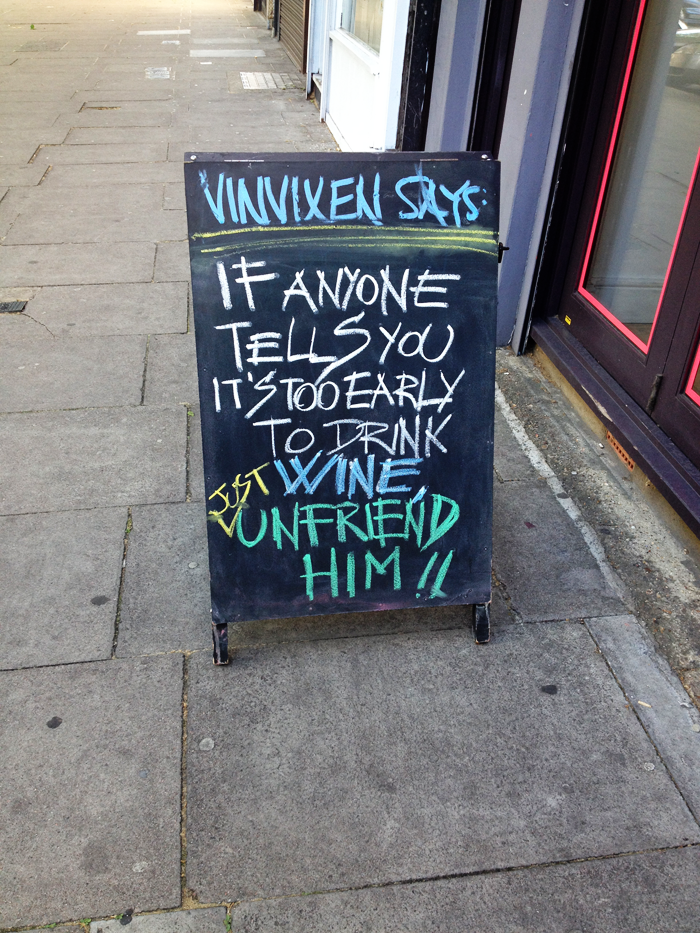 I very much agree with the above!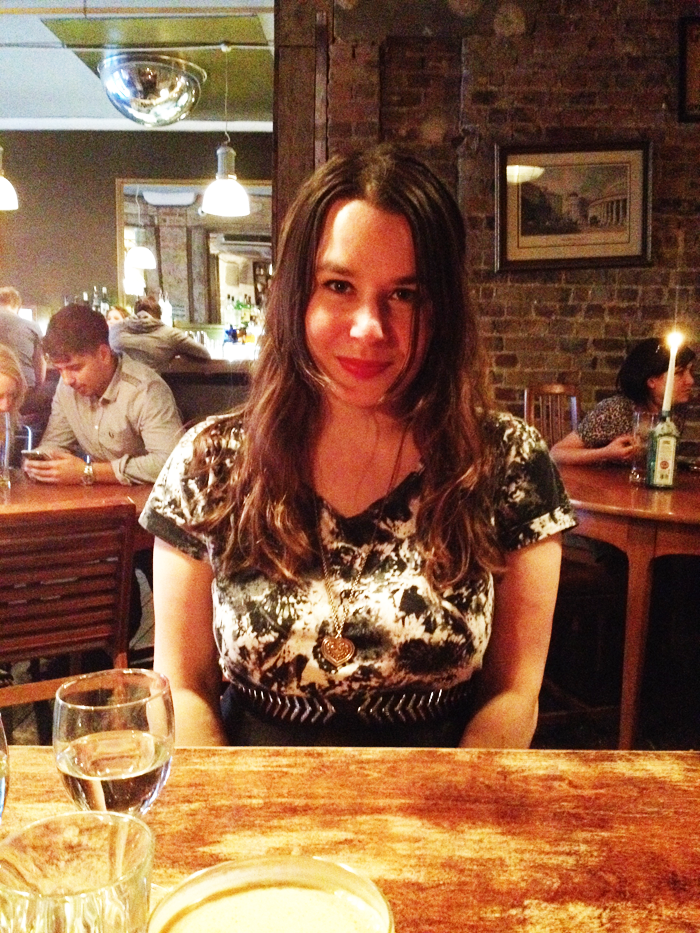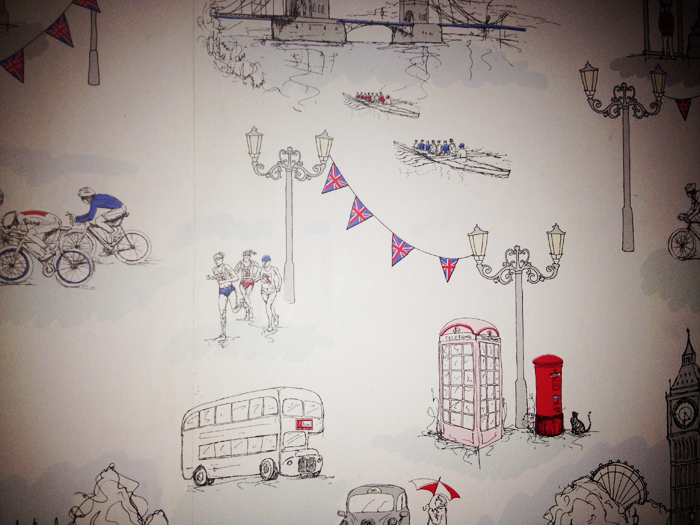 After dinner we headed towards a bar called Lift 574 where they were hosting a special night in their basement with DJ:s only playing songs by Garbage and similar bands. Garbage has been my favourite band since I was 7 years old and I barely ever hear them played anywhere so this was a really special treat for me. The bar upstairs was quite cool as well – it was decorated with different knick-knacks and there was a DJ playing 90s RnB which I quite enjoy as well.
The rest of the weekend I just relaxed and took it pretty easy, which was actually pretty great. I've had so many busy weekends lately, and will have again this week and the next, so it was really nice just to have a few walks, watch movies with my boyfriend and do some shopping for our new flat. We walked from Stockwell to Clapham Junction to go to Asda (god I love Asda!) and guess what? They have a whole shelf dedicated to all things Nandos!! Sauces, spices, marinades – the works! Definitely going back there…
So all in all, a pretty wonderful lazy weekend. More of these, please!
This weekend I'm hosting a joint birthday party with my friend Sandra and the one after that is my actual birthday, so I'm expecting lots of pampering (*cough* breakfast in bed *cough*). I'll let you know how it goes!