23/06/15
Long weekend
Last weekend I took an extra day off from work because my dad, his wife and my siblings were visiting me in London. We were pretty lucky with the weather as out of three days only one was a bit gloomy. That's definitely a win in my eyes, especially how this summer has been so far..!
They had rented a lovely Airbnb in Clapham North for their stay, which was really handy as it was only a 15 minute walk from my house. I've heard so many good things about Airbnb but this was the first time I got to see first hand what it was really like. As much as I love staying in hotels in their oh-so-comfy white sheets, there's something really cool about discovering a city from a bit of a different perspective by staying like a local.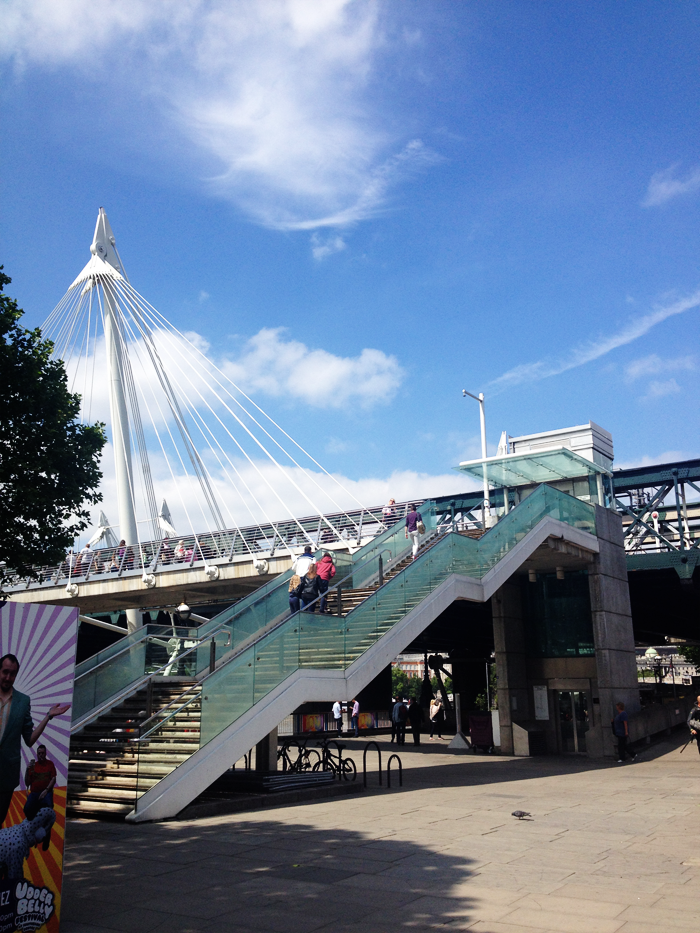 As my family has already visited London a few times we happily let central London and it's touristy sites be. The only time we ventured that way was when my dad and his wife took my sister and brother for a spin in the London Eye. I skipped this as a) it's ridiculously expensive b) I wanted to sleep in.
After they were done with the Eye we met up in Jubilee Gardens and strolled along the South Bank to have a few drinks and snacks in the lovely "secret" garden of Udderbelly, otherwise known as the upside down purple cow! Udderbelly is known for it's comedy shows and it's truly lovely little garden – this is my third year visiting and I love it more every time. I've yet to see any comedy shows inside but maybe this year? If they're not all sold out yet, that is!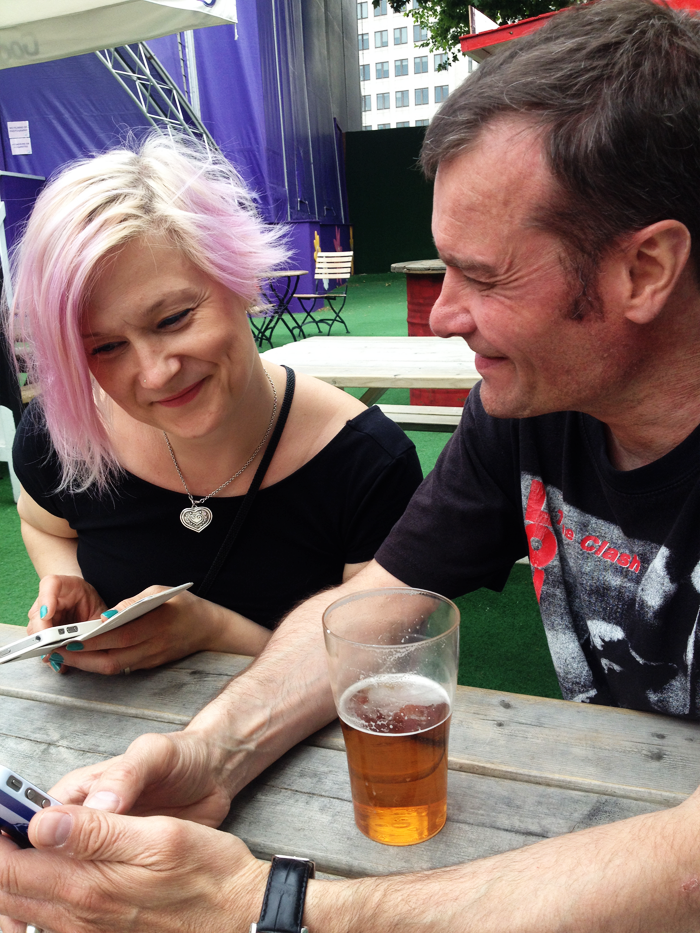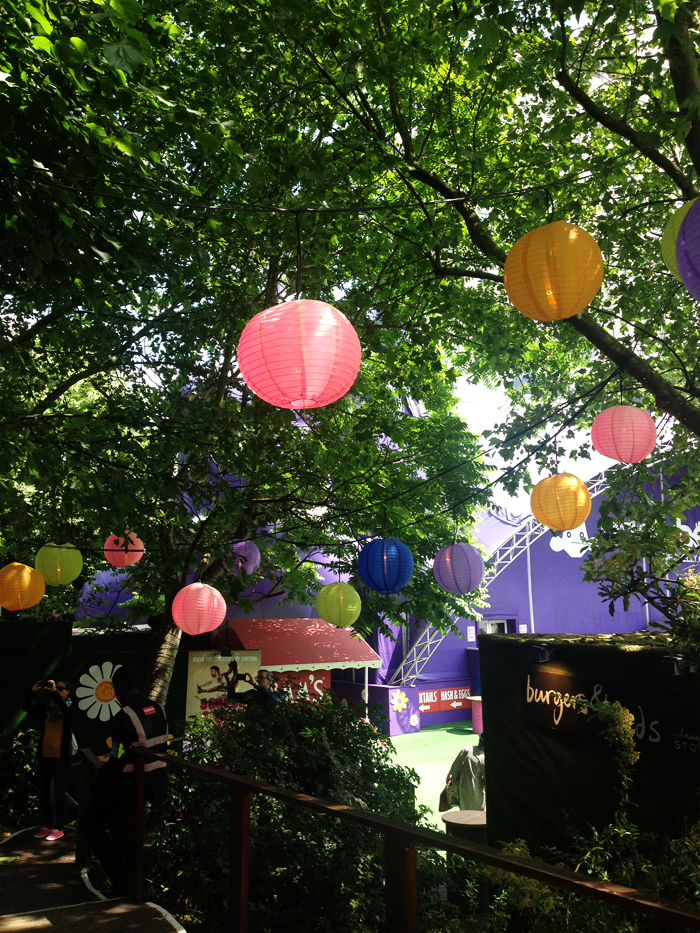 The rest of the day was spent walking around Brixton Market and Village (more on that later – I intend to include that in my Lambeth post!) and eventually going to mine and Jim's place to cook the most delicious fajitas ever (I can't type or say fajitas without thinking of this by the way).
After my family had gone, me and Jim decided to go for a short walk around our local park. It was midsummer eve, which is a very popular holiday in Finland and the rest of the Nordic countries. As I couldn't be in my home country I wanted to do something to celebrate the longest day of the year. I figured a walk outside would be as good a way as any to celebrate as the whole point of the holiday is to be outside! The sky looked really beautiful that night so I stopped to take pictures at every corner.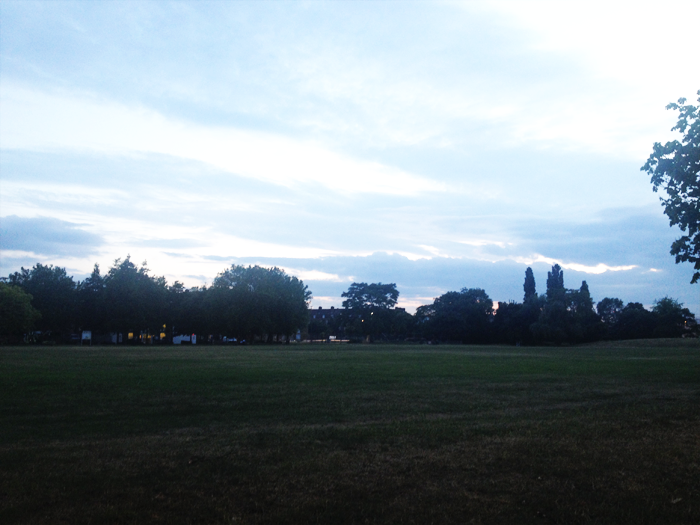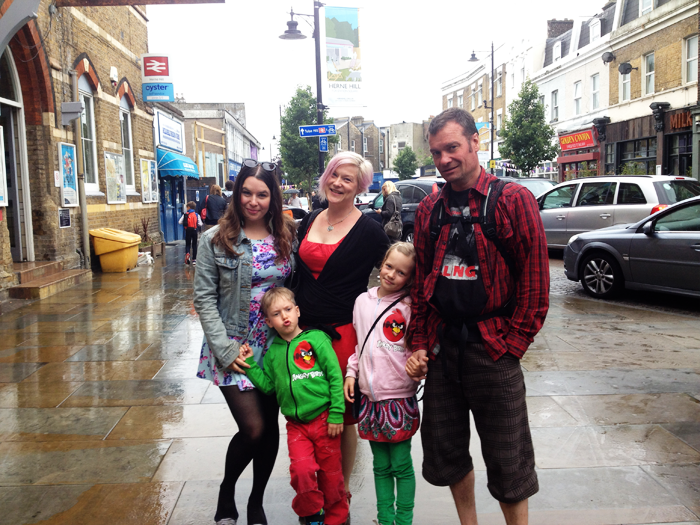 On Saturday we met up quite early in the morning in Brockwell Park with the intentions of going swimming in Brockwell Lido. However, as this was the one day that the weather wasn't very kind to us (just my luck!) we ended up walking around the park instead.
Afterwards we went to one of the pubs next to Herne Hill station, The Commercial. I've walked past it so many times but this was the first time I went in, and I'm glad I did! It's such a cute pub that feels super homey and somewhere you feel you could comfortably spend an entire Sunday afternoon in. They also have a beer garden for those summery days which I'm sure will still come!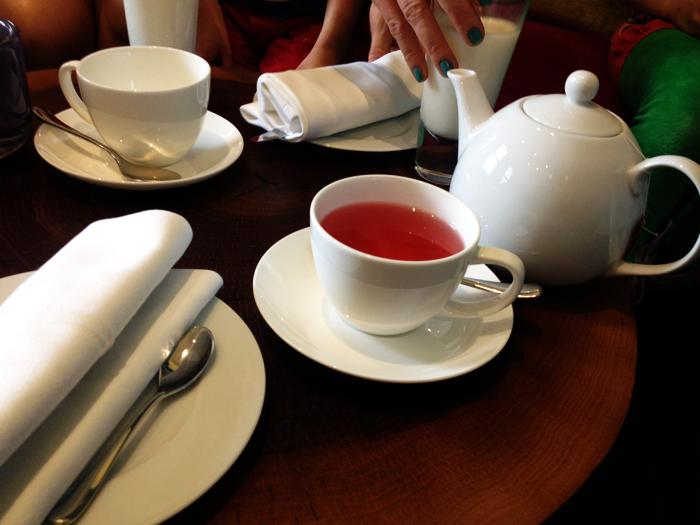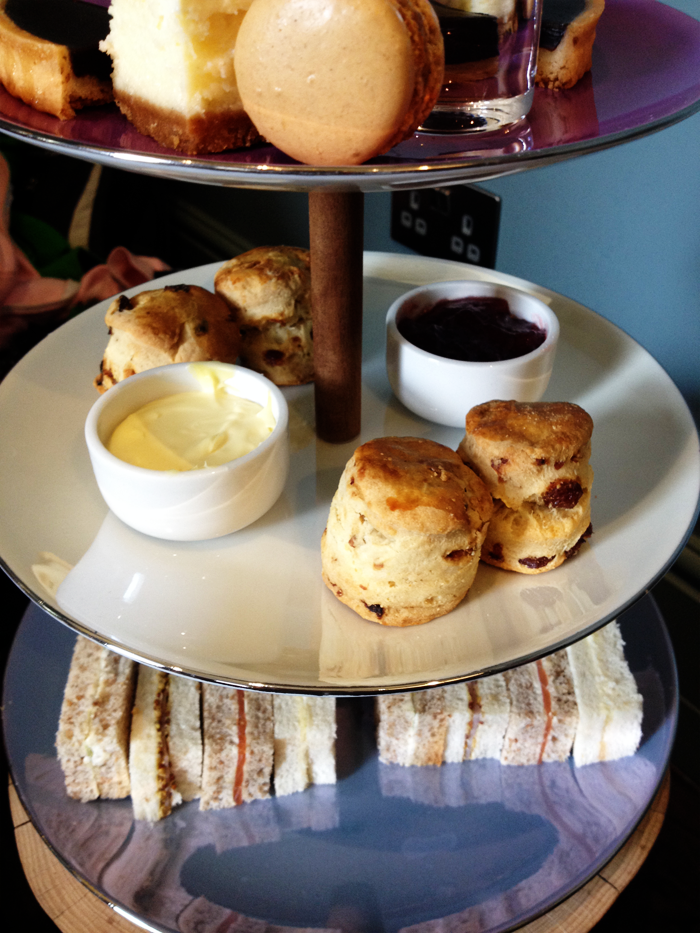 The pictures above are from our final excursion of the day – the traditional English afternoon tea. This was my very late Christmas present to my family and at least in my opinion it was totally worth the wait. The place we went to was the Arbor Hyde Park Hotel in Lancaster Gate which is a small and stylish boutique hotel close to Kensington Gardens.
We got two trays for all of us to share and I have to say that it was definitely more than enough. I started working my way up from the bottom shelf but unfortunately already felt incredibly full after the scones (which were so good!) so I had to give up without even getting up to the treats on the upper tray! Tear. My siblings had quite a few of them though and informed me that they were very good as well. I'm now thinking that I should've hidden a few in my pockets..
I can't wait for my family to come back again, I still have so many places I want to show them! What do you guys think is the best place to take someone visiting London?