22/07/15
Mini guide to Fitzrovia
Before I left to Finland I spent a lovely sunny evening in Fitzrovia, a little central London district situated just minutes away from Oxford Street. This is my little safe haven from the hell hustle and bustle of the aforementioned shopping street. Even though still busy, it has a completely different vibe to it and – this is very important – A LOT LESS PEOPLE.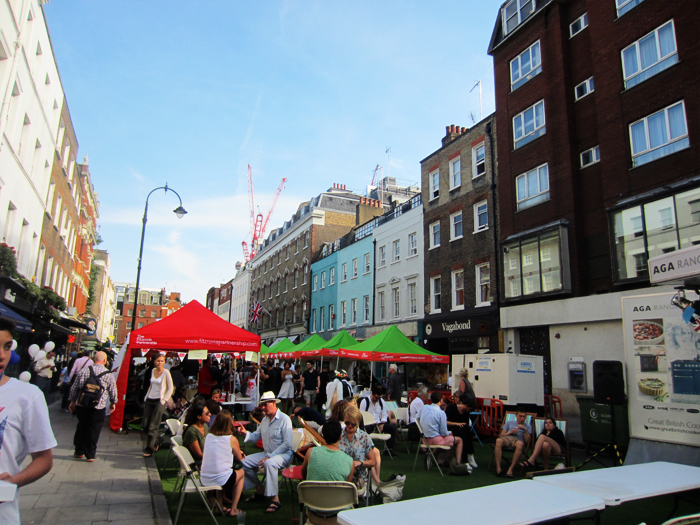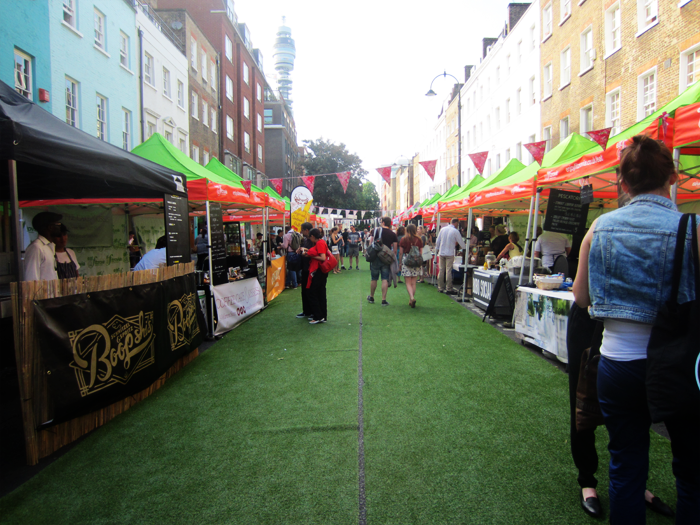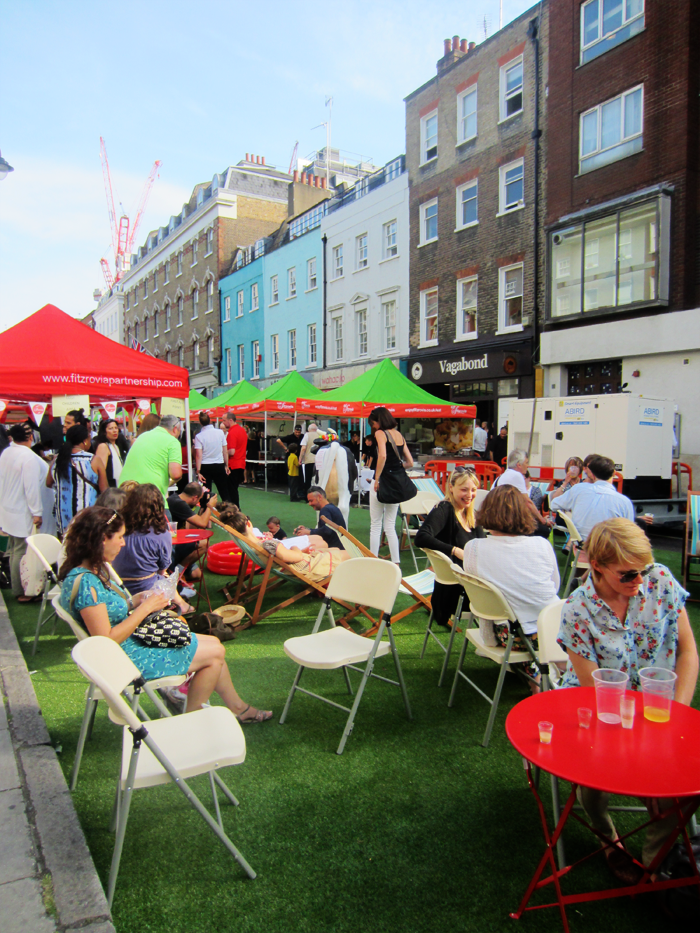 (Disclaimer: Unfortunately this little market isn't always on Charlotte Street 🙁 All of the stands though were local restaurants of the area so you're not missing on any treats!)
The main hub of Fitzrovia (in my opinion) are Charlotte and Goodge streets, both full of lovely restaurants and cafes. I actually remember getting lost somewhere in Charlotte Street once when only visiting London as me and my mum had read from some guide book that it was a great street for restaurants. I think we ended up going to Zizzi, because, you know, you couldn't visit Zizzi anywhere else in London. (I don't know why I'm being condescending towards my past self here – I still go to Zizzi. The pastas are delicious!)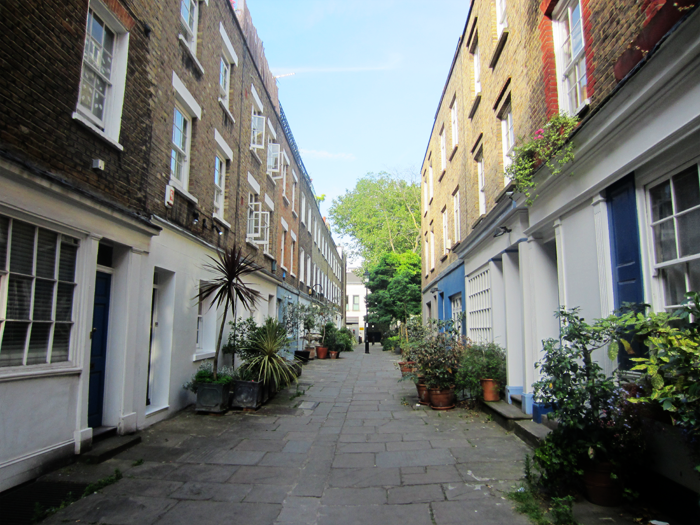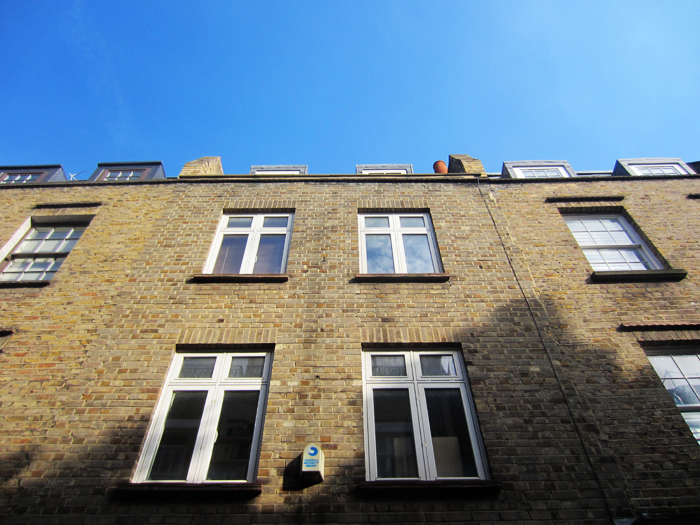 After that visit I never really remembered exactly where the street was before accidentally stumbling on it again a few years later, after moving to London. Now I've tried approximately half of the places there as my boyfriend works very close and I used to meet him for lunch a lot while still working shifts. This must be one of the best areas to work in when it comes to lunch options, it's almost too much! I get jealous about it a lot, but then I think about how much money I would spend with so many temptations so close by and feel better about my remote job location again – for a while.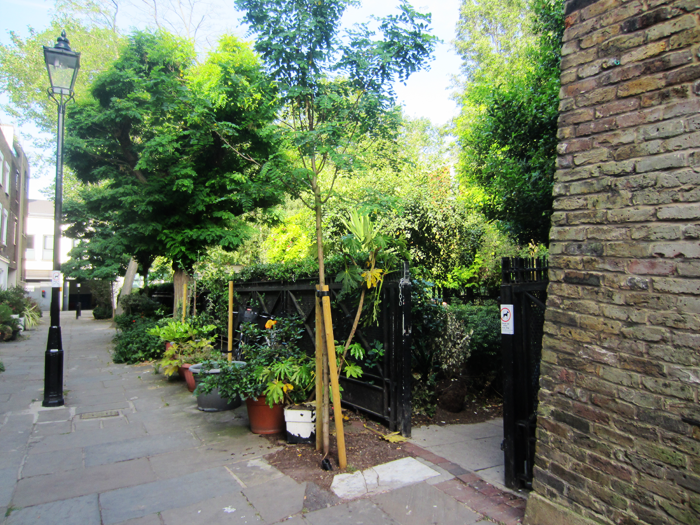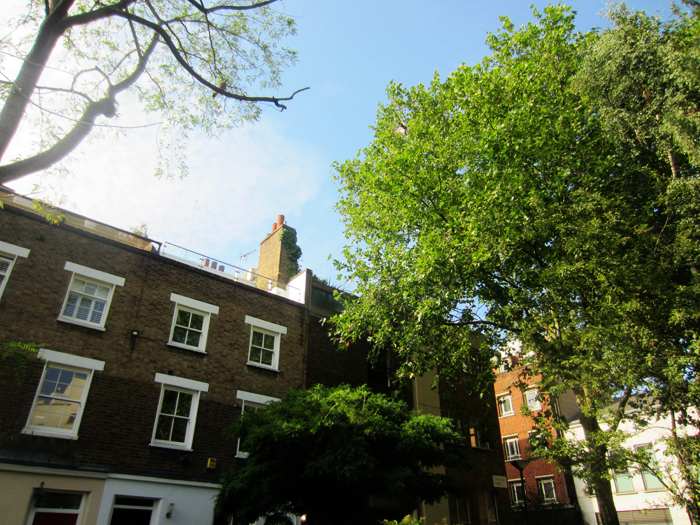 Crabtree Fields is a little park located just behind both Goodge Street and Charlotte Street (it's kind of in the corner of both of the streets, but nicely hidden). On the sunny days it's a lovely place to have your lunch outside or have a few drinks after work. It never gets too busy and the atmosphere always feels really relaxed.
Like I said, Charlotte Street is not the only great street of the area – Goodge Street comes pretty close. It's mostly full of restaurants too but make sure to visit Bang Bang Clothing Exhange for second hand clothes. You can try taking some of your own clothes for them and if they like them, they will pay you a fraction of the selling price. They're quite particular on what they want to buy but it's always worth to try your luck! The items they decided weren't for them can always be brought to the charity shop on the other side of the street.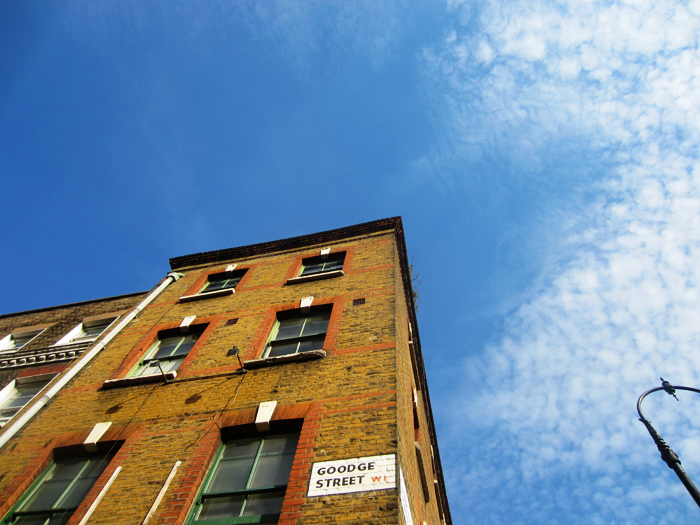 One of my favourite restaurants in the area is a Hawaiian restaurant called Kua Aina on Goodge Street. They do the best spicy chicken (huli huli chicken) salads. Make sure to choose the Wafu dressing – it's amazing!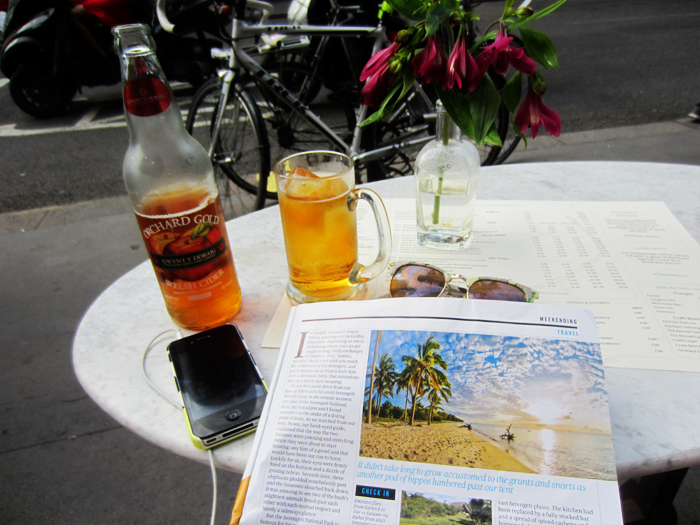 One of my favourite pubs in the area is The Newman Street Tavern on the corner of Goodge Street and Newman Street. I've never eaten there so can't say anything about the food but the inside interior is lovely and it doesn't get too busy as quickly as the other pubs in the area – probably because it's a bit more expensive. If you're only going for a drink though you shouldn't feel the difference too much. They also have a few tables outside which are great for people watching!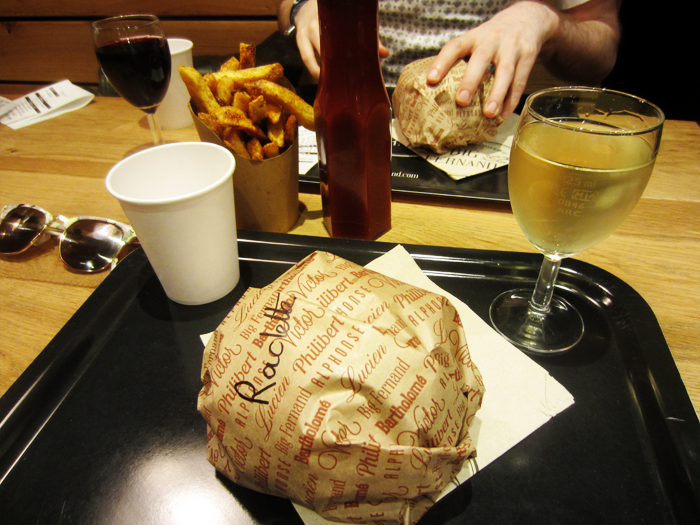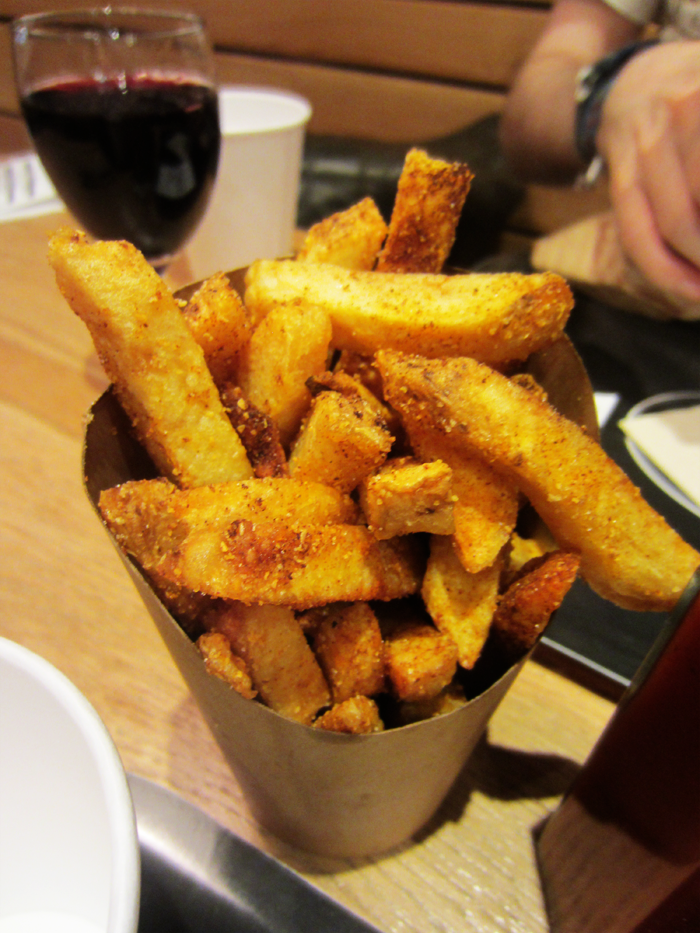 Big Fernand is a fairly new restaurant in the area and it specialices in French hamburgers – and does it pretty freaking well. I would especially rate the fries which were incredibly yummy. It's not a fancy restaurant as you order from the counter and the food is brought to you in plastic trays but that shows in the cheaper price and makes no difference after you've tried the finished product. A little tip: try to get a table upstairs if you can, it's so lovely there!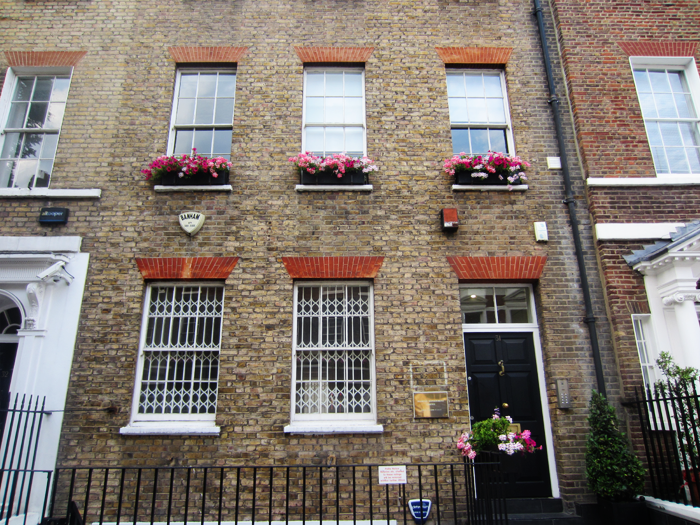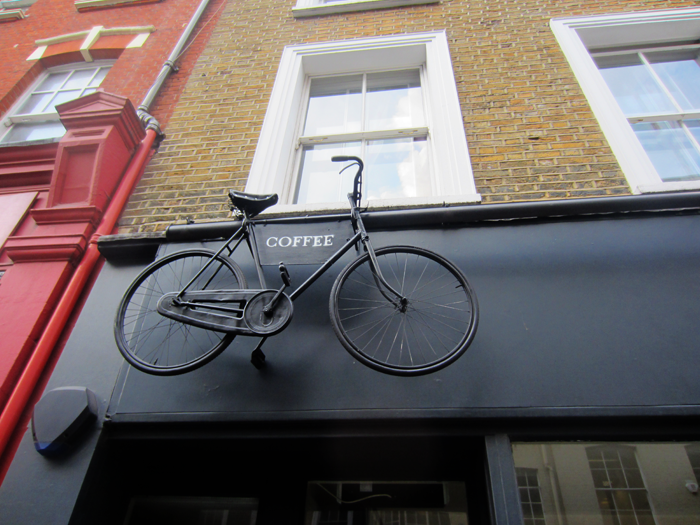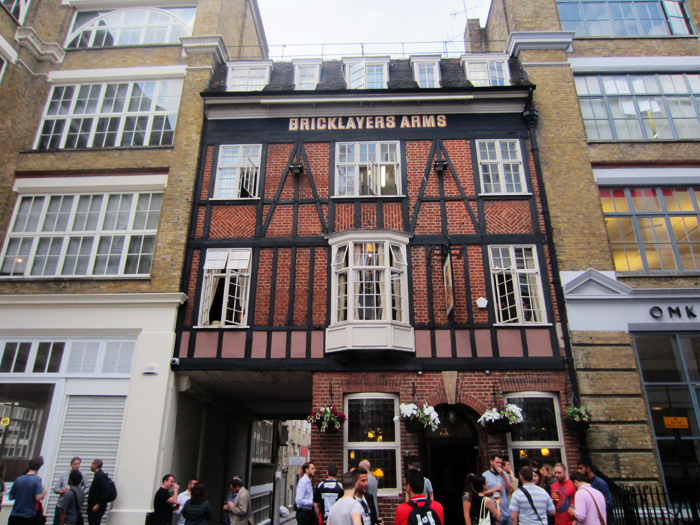 Oh summer in London, how I love you!