16/08/15
My day in pictures: A happy Friday
Ever since getting our new camera I've been so excited about using it – I will literally take any excuse to get to play with it more! This time the excuse was this blog as I decided to document one full day in pictures from morning to bedtime. I picked Friday even though in retrospect I probably should've gone with Saturday or Sunday as 8.5 hours my weekdays goes into sitting the office which isn't very fruitful photography wise! I hope I managed to portray how my (quite) typical Friday plays out anyway!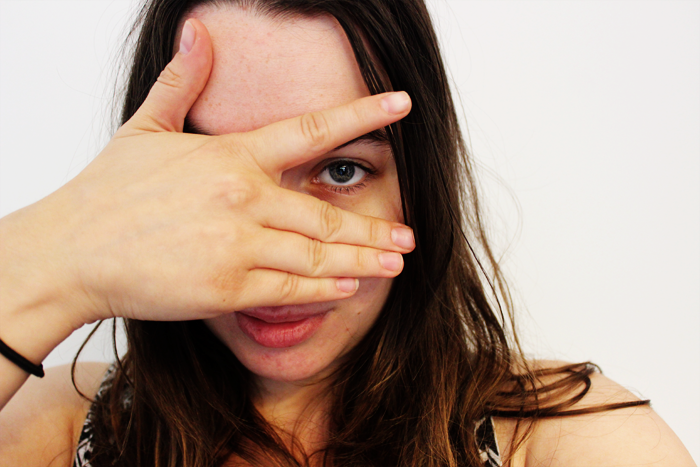 I get rudely awoken by the alarm clock at 7:00 AM every weekday. My morning routine is watching Youtube videos whilst putting on my make up as I like to have something to keep me entertained when I have my hands busy. I did take a picture of my makeup-less face without my hands covering half of it but decided not to unleash the horrors on you – let's just say my skin hasn't been agreeing with me lately!
My tools, ladies and gentlemen. You can see that about half of all my make up I use daily is by a Finnish brand called Lumene. I absolutely love their products and always try to get new ones when going back home. My favourite product must be the CC foundation – it's so good! They use a lot of natural ingredients in their products plus are 100 percent against animal testing which is definitely a plus in my book.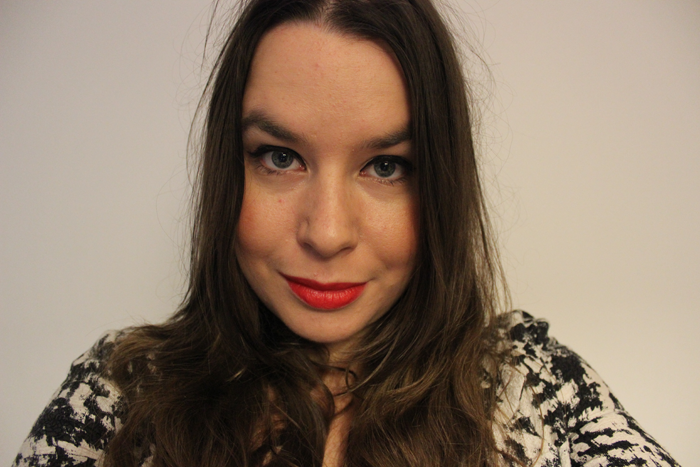 The finished product!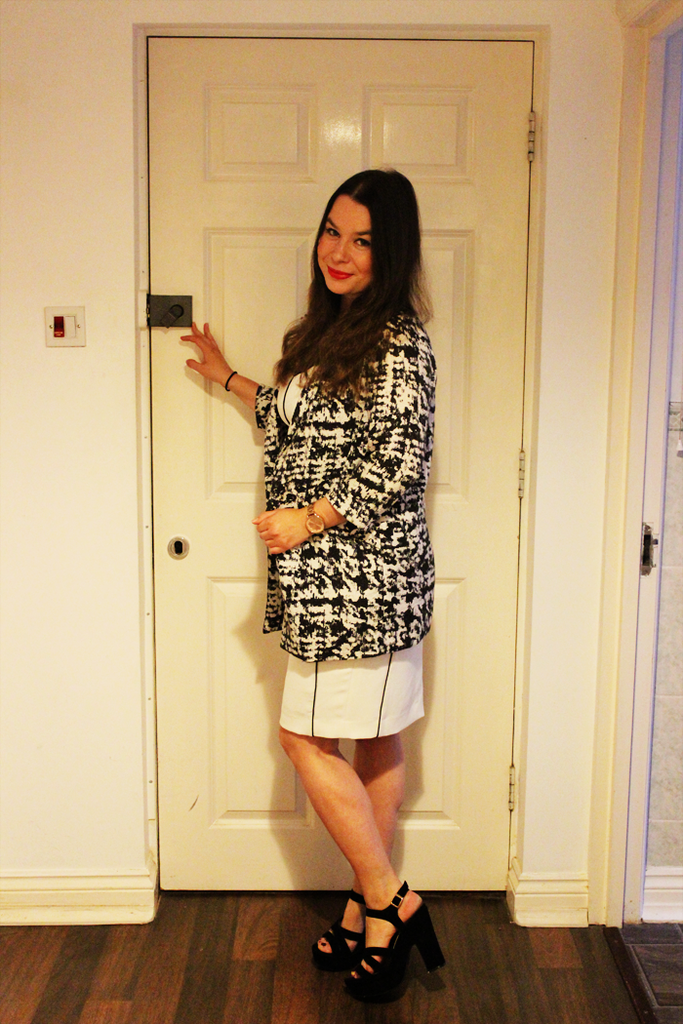 I always also try to wear something a bit nicer to work on Fridays to celebrate the beginning of the weekend. This lovely dress was an absolute bargain from H&M – I believe I got it for a tenner! Still not sure if it was on sale or if the cashier just made a mistake, either way I wasn't going to argue with them when they asked me that little money!
I generally don't feel like eating as soon as I wake up so I always have breakfast at work. I usually try to make a smoothie to go but lately have been lazy and eating oats with honey banana and other fruits/berries instead. It's quite yummy too but I am getting a bit bored of having the same thing every day.. Maybe it's time to switch back to the smoothies!
This was a bit of a special Friday actually as one of my colleagues is going for maternity leave. Because of that we were allowed to finish half an hour earlier and throw her a little babyshower. I'm still dreaming of that lemon drizzle cake at the front – it was definitely the best of it's kind I've ever had! I might have to enquire about the recipe from my colleague who baked it.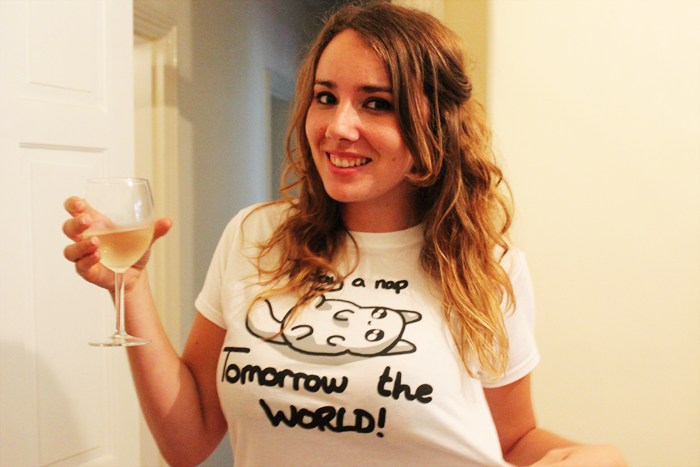 After the baby shower I headed towards North London to go and celebrate my friends birthday. We were planning on having a BBQ but as the weather was what it was we opted for take away instead. I had a lovely time and got to witness two of my friends hilariously having one wine glass too many and then singing along to all the Arctic Monkeys songs and having a bit of a dance. Obviously I got all of this on video and sent to them the next day – that's what friends are for!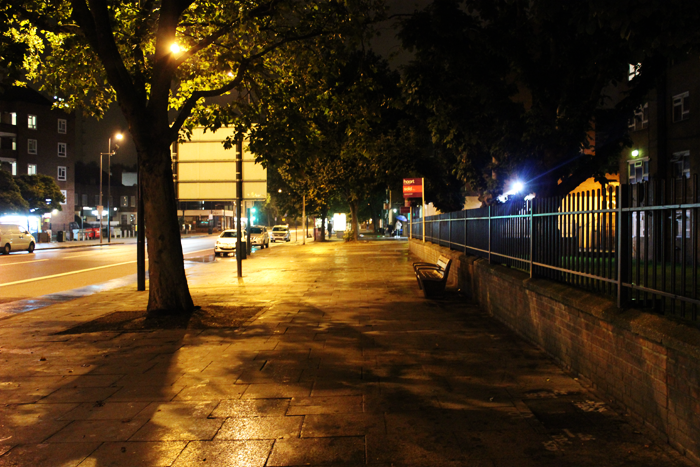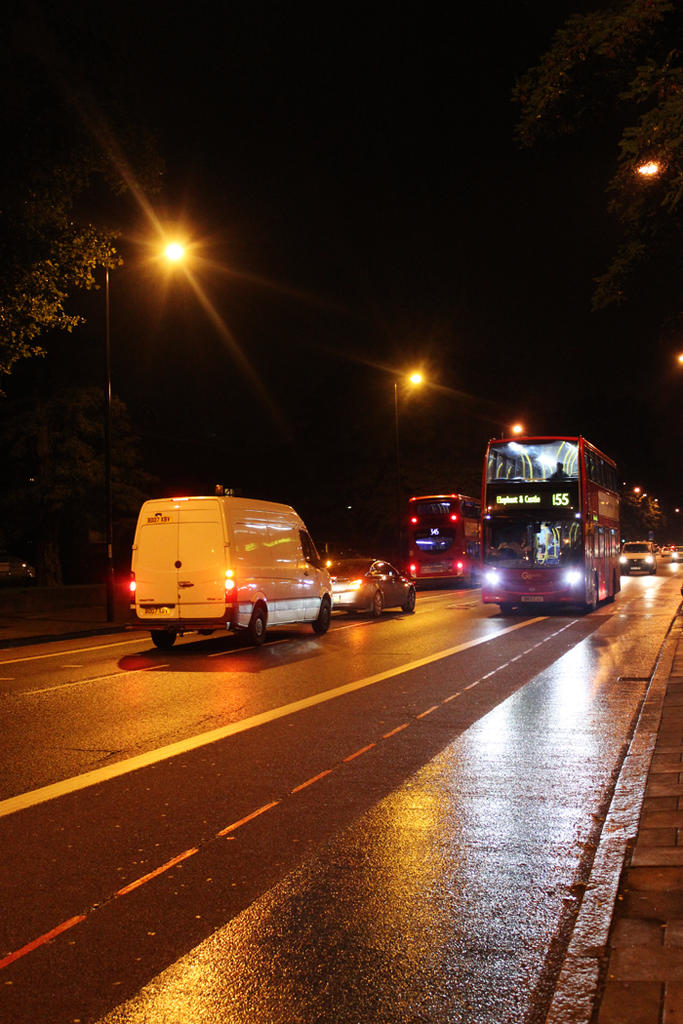 We got back home around midnight and headed straight to bed (I was craving a cheeky fried chicken for a nightcap but managed to stay strong!). My toy (almost wrote pet – he's real to me okay?!) hedgehog Herbert came to say goodnight to me – isn't he the cutest? I think watching too many Youtube videos entitled "Cute hedgehogs" has really had it's toll on me – one day I'd really love to have the real thing!