03/09/15
Adventures in Battersea
After spending the day in Clapham, me and Hanna's South London adventures continued in Battersea. We headed there in the hopes of taking pretty pictures of the power station and also because we had found out about a place called The Magic Garden on Battersea Park Road which looked and sounded pretty cool and, well, magical!
I've heard parts of the Power Station are being transferred into flats – how cool is that?! Now, where are my millions..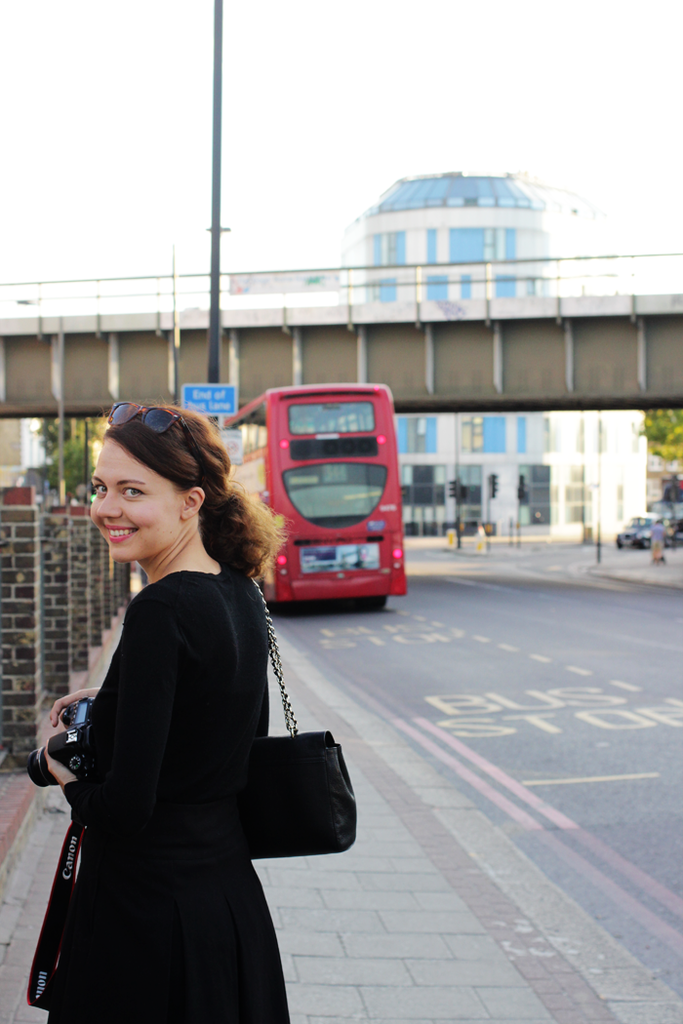 It had been such a warm day and even as the sun started going down we were still fine without our jackets – summer nights, I love you so! (No offence, September..)
We walked past so many places I've heard about (none of which I apparently took any pictures of – typical) like the Battersea Dogs and Cats Home which is such an amazing charity. Have a look at their website and weep!
One other place I absolutely need to mention is a restaurant called Boqueria which has two branches, one in between Brixton and Clapham and one here in Battersea. It's Michelin starred but still very affordable and they make the BEST tapas ever. Seriously, go try it. And whatever you do, don't miss out on the patatas bravas, they are heavenly!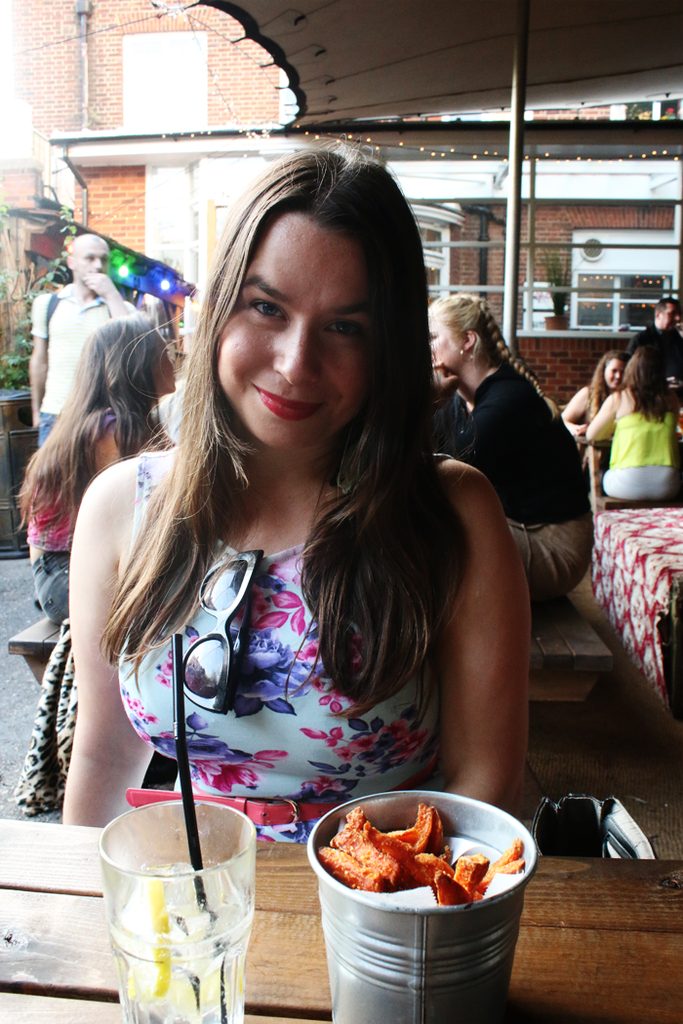 These are the only two (publishable) pictures I managed to take in The Magic Garden which is kind of sad as the one is just of my face and the other one really doesn't do the place justice. The garden was full of fairy lights, quirky furnishings (there were even seats in an old, decorated black cab!) and happy people. They had a pretty promising menu too, but as we weren't too hungry we just opted for the sweet potato fries (very, very good). The one minus point was that I had to pay £1.10 for a tiny glass of soda water! I still can't believe they charged us that much – usually everywhere else it's always free.
We didn't stay very long – I wasn't feeling too well and we both had relatively early wake ups the next day. I was happy as I had spent way less money than on most Fridays which got me thinking that maybe quiet nights in and civilized adulthood really has that something in them after all…!
The above is an bonus picture of the Sunday of the same weekend when we went to Spitalfields Market in the search of the best burger in London (according to Time Out, it's this place). This was one of the few good pictures of us two from the whole weekend so I wanted a reason to share it and this post is as good an excuse as any!
Have a lovely Thursday guys – only one night until the weekend!