The past summer really has been the Great Summer of Weddings – I've attended almost more of them in the past 3 months than all of the years before combined! The third and the last one was a week ago on Saturday when we traveled north of London to attend a lovely wedding in a little village called Stevington in Bedfordshire.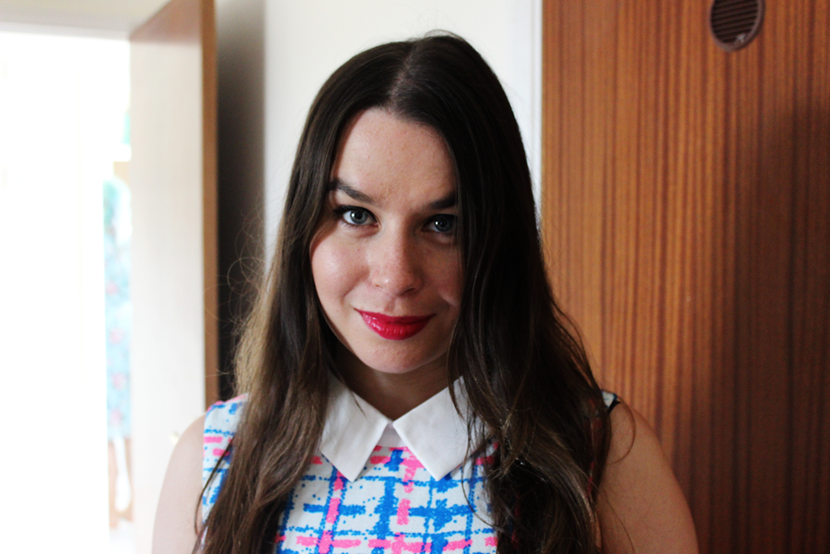 I found this little cutie of a dress from the sale of New Look and immediately fell in love. It fits perfectly and I'm in love with the colours and the pattern!
I really haven't yet mastered the art of taking outfit pictures in a nice setting – I can never quite comprehend what's gonna be in the picture and what's not! This time it was the case of choosing between this one with my make up and other stuff lying around the room or another one taken outside the church with a lovely (read: not) green watering can in the corner and the bright sunshine in my eyes making me look like an absolute idiot. I went with the former – you've got to choose your battles!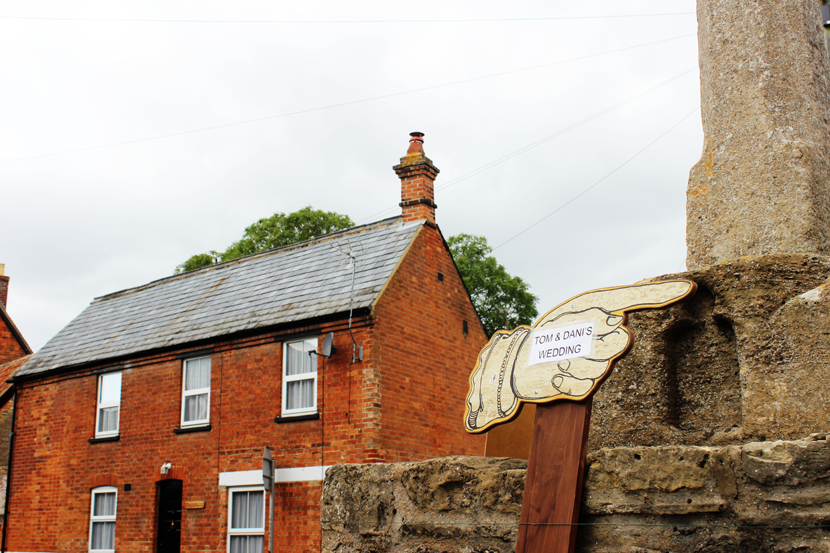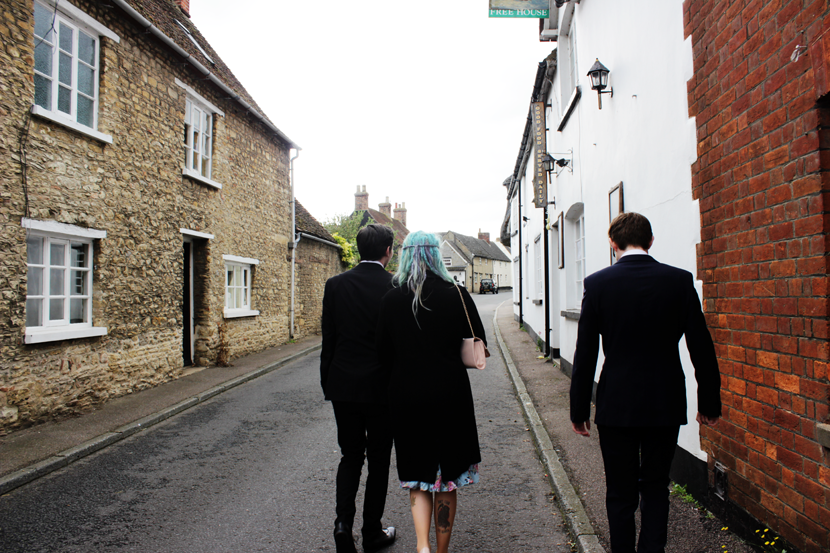 Yet again we were incredibly lucky when it came to the weather, although you could already feel September in the air a little bit.. In the sun (which to our delight stayed out most of the day!) it was all lovely and warm but unfortunately as the evening progressed it started to get really chilly. I guess we really have to accept that Autumn is officially on its way. Tear.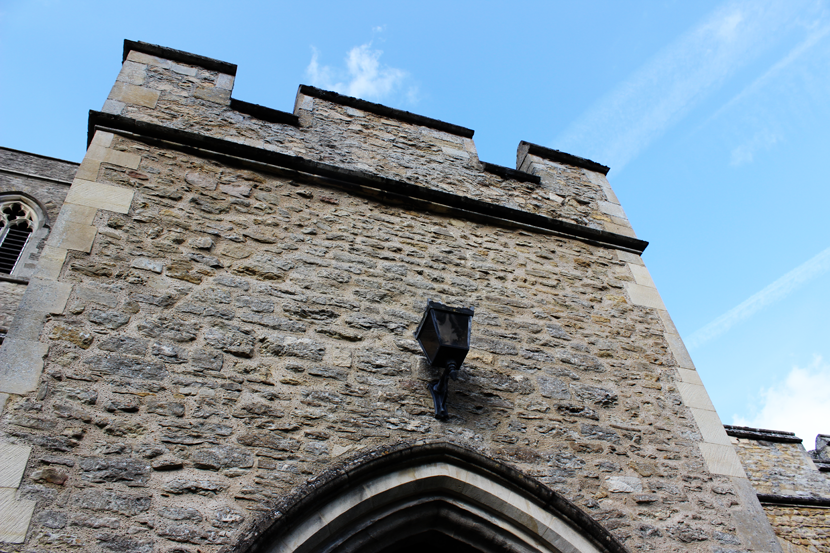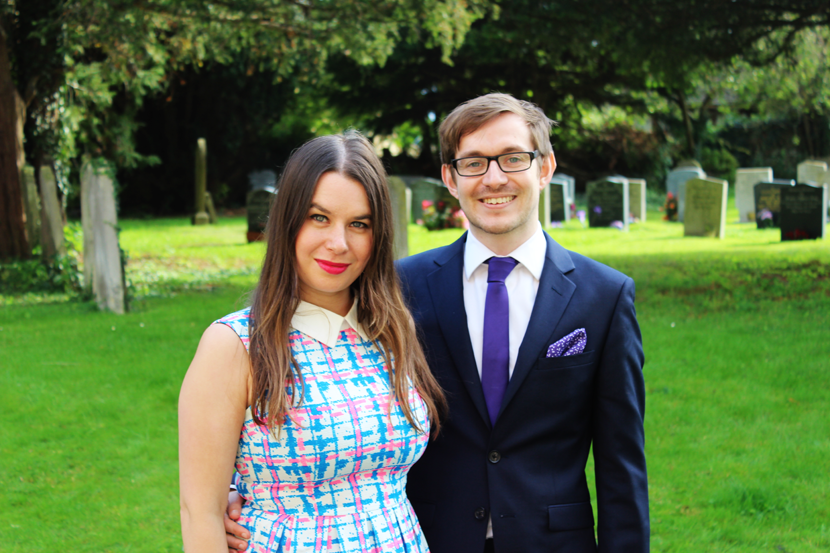 I feel like I look a little bit uncomfortable in this picture – it was probably the sun in my eyes again (stop complaining about the sun, Laura!!). The wedding was held in a lovely little village church which had the privilige to be the first church in the UK I've ever attended anything in (not much of a church goer, me!) so it was interesting to see if anything was done differently to similar "events" in Finland. It wasn't. (Good story, Laura.)
One of my favourite things ever: Apple Sours! SO GOOD. They just need to make a juice version of this and I would drink it all the time.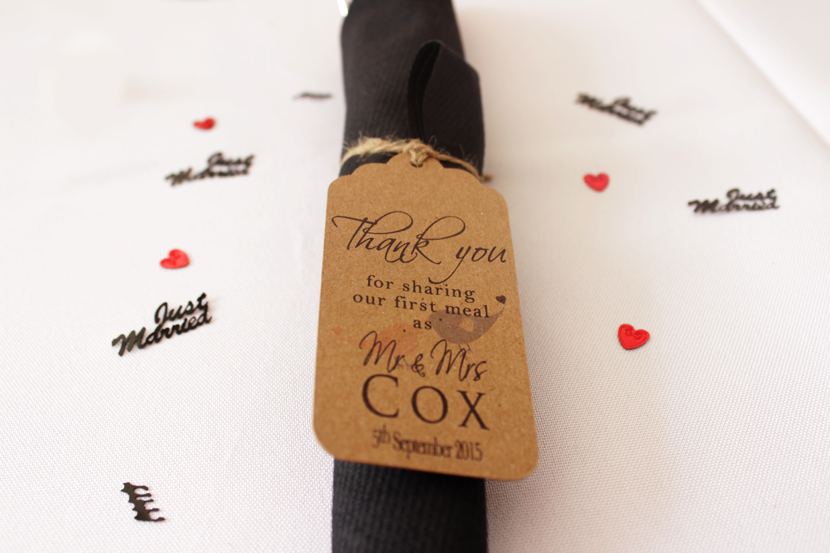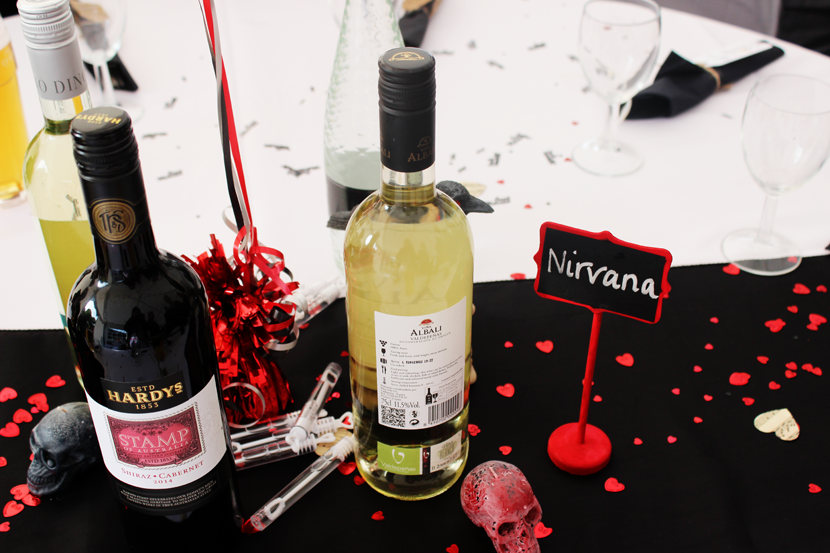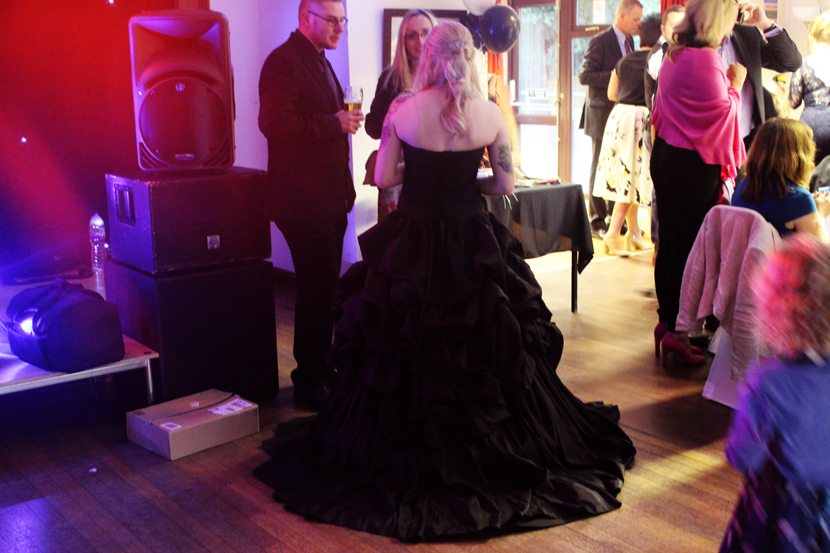 The wedding was a bit of a Rock Wedding as well – the tables were named after different bands and to my delight we got the Nirvana one. Also, instead of white, the bride was wearing a gorgeous black dress which you can see in the picture above. All in all I really enjoyed myself and danced and sang along so much that it hurt the next day. Thank you Tom and Dani for throwing an amazing party – I hope you will be very happy together! 🙂
---