06/04/16
March highlights
Cocktails and Caribbean food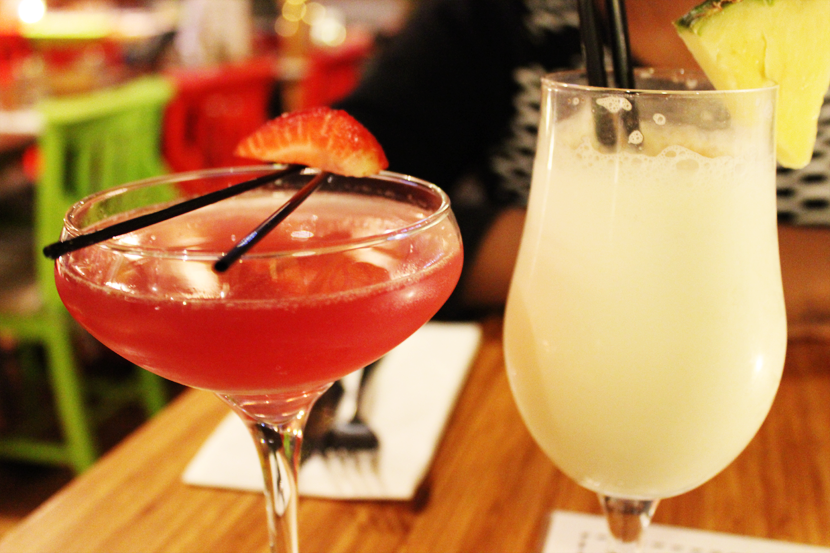 I love Caribbean food. There aren't many things I like more than Jerk sauce but since becoming mostly vegetarian/vegan it has been quite difficult to find Caribbean food I could have without omitting too many things. When I went to Ma Petit Jamaica with my friend Mary I had decided to have a cheat day – meaning I allowed myself to eat meat on that occasion. This is one of the last times I have actually eaten meat as this dish just made me realize what I already knew at the back of my head – what I love about this cuisine and most other foods isn't actually the meat itself, but the sauce, the flavour and the way the food is cooked. I would've happily just had plantain and other veggies smothered in that lovely jerk sauce if I could have!
Anyway, long story short – I loved the colourful atmosphere, food and cocktails at Ma Petit Jamaica but just hoped that there would've been a veggie jerk option for me! That said, maybe they would've done this had I just asked, so next time I will definitely try my luck!
Harry Potter studios
I finally made it to the Harry Potter studios! Me and my friend had talked about this for months and months and finally managed to book a slot for the first weekend of March. I would like to take this opportunity to confirm everyone's suspicions: IT'S AMAZING. If you're a Harry Potter fan like us, you will be able to spend hours in this magical (yes) place as there are so many sets and artefacts to go through which you can recognize from the films and books. My absolute favourite moment was walking through Diagon Alley – it felt like I was really there! Still so upset I never received my letter.. :p
Colchester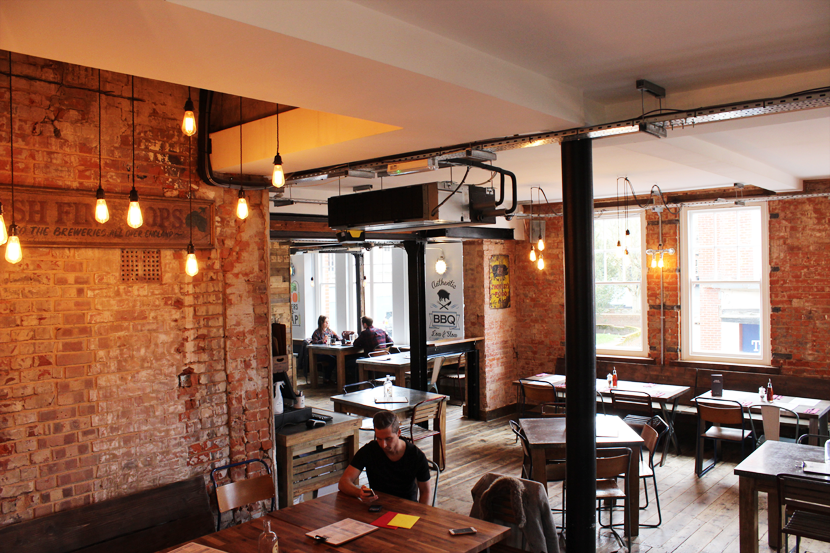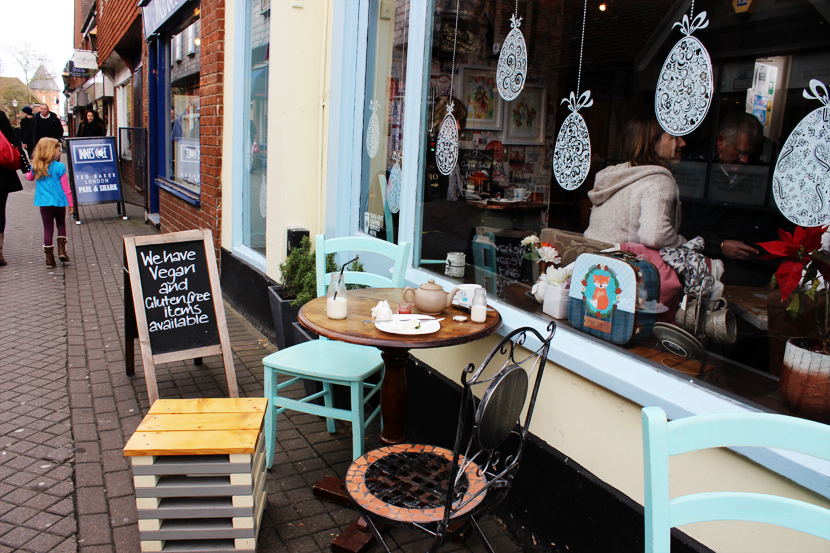 Like I mentioned in my previous post, me and Jim visited Colchester for a mini weekend trip a few weeks ago. I wanted to go somewhere with a bit of culture, some nice restaurants and pubs with pretty little streets and architecture to admire. Colchester ticked all these boxes and we quickly found a cheap and nice looking hotel (with good Tripadvisor reviews, always a must!) which sealed the deal. My favourite bits about the town have to be the lovely Three Wise Monkeys pub and all the vintage shops and cute little cafes. I definitely want to go back soon!
Amazing pizza at The Goat, Chelsea
Bold claim alert: I think I had the best pizza in London last week..! One sunny afternoon me and my friend Sandra stumbled on this little gem of a pub called The Goat on Fulham Road in Chelsea. We weren't on the lookout for food, in fact, we were in the area looking for charity shops to spend our money on, but as they all happened to be closed, we thought eating would pretty much be the second best thing to do. This place had a funny name, looked pretty cosy and had a tasty looking menu – what more could you ask for? I'm going to write a longer post about our visit later but I just couldn't wait to share my love for their pizza – it was absolutely fantastic! Crisp base, tasty tomato sauce and simple, yet innovative, toppings. I had the mozzarella, tomato sauce & pesto one and it was BEAUTIFUL. You should go there right now.