17/04/16
The Goat, Chelsea
Guys, I think I've found a new favourite.
A few weekends ago me and my friend Sandra headed to Chelsea in search of charity shops and bargain dresses. We hadn't actually checked where any of these shops would be, or, most importantly, whether they would be open at all (it was bank holiday!). Unfortunately it turned out that most of the places were closed, so instead we decided to walk around the beautiful streets of the royal borough and see what else we could find.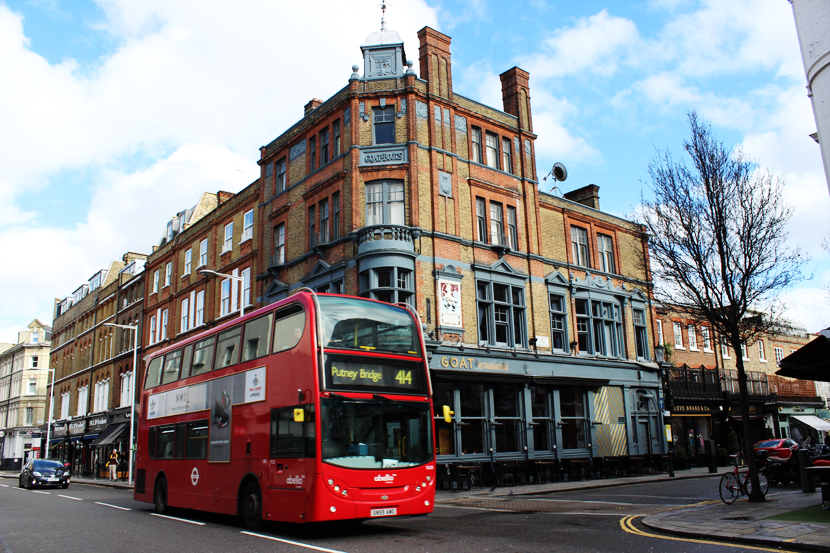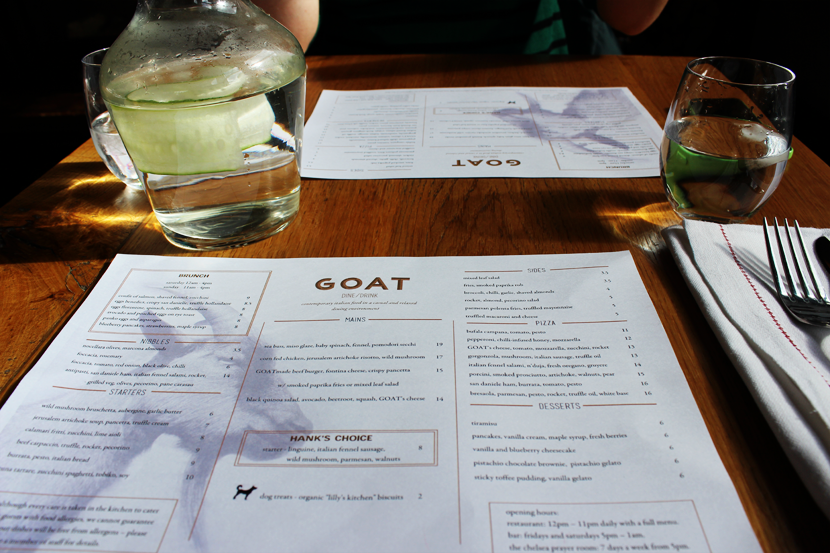 And we did find something pretty glorious indeed.. We stumbled upon a pub/restaurant called The Goat and were first amused and drawn in by its funny name. We decided to have a look at the menu and peek in through the windows to see what the place looked like, and, as everything seemed very promising, we decided it would be totally acceptable to have a second lunch (we had already had some food in another pub earlier.. whoops!). So, in we went, and I'm so, so glad we did!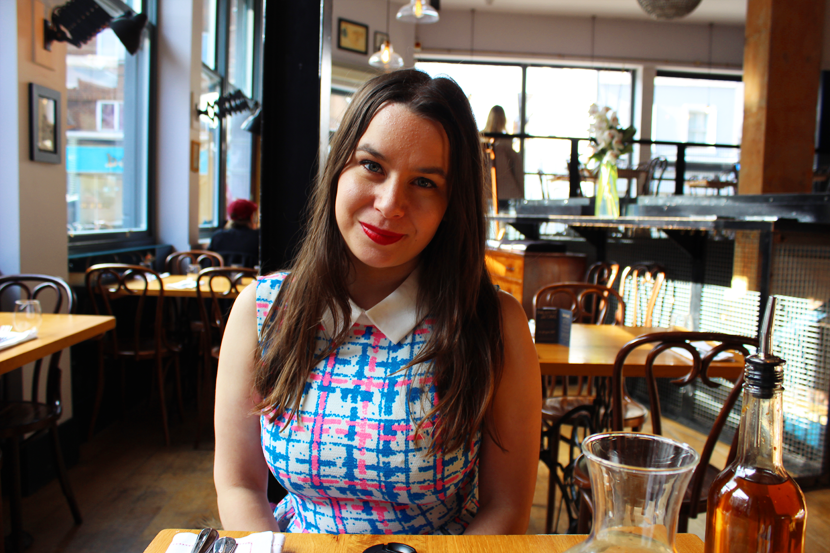 Our hungry yet happy faces!
I really loved the rustic feel of the place – it was definitely my kind of interior. Look at the walls and the table! So cosy yet kind of smart at the same time.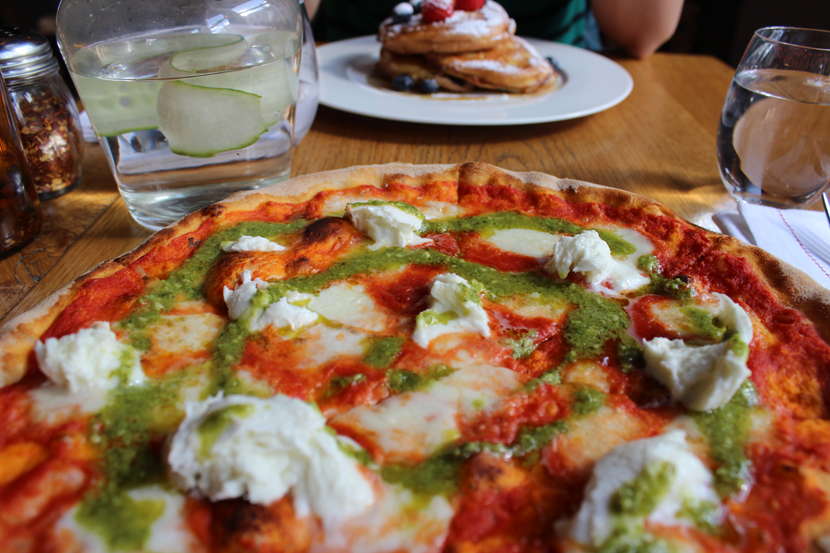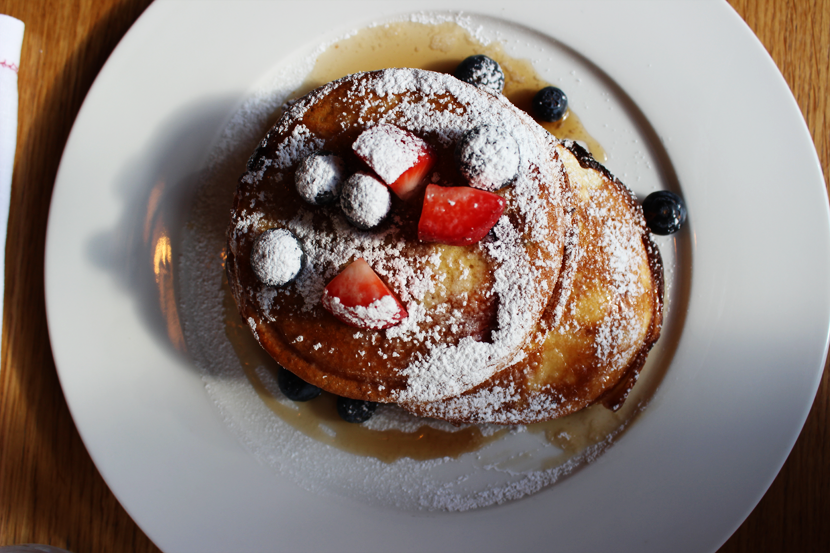 I think the pictures say it all.. Both of the dishes were absolutely, without a doubt, as good (and probably even better) as they look. I already gushed about the pizza in my March highlights post, so I'm not going to go into too much detail, but believe me when I say this: this pizza was the best I have ever had in London, and possible anywhere ever. Sandra was also very impressed with her pancakes and finished every last one of them. I managed to steal some off her too, and I can confirm they were pretty great as well.
I feel like I've found a new place to take friends and family to when they visit London to earn me some local Londoner points. Now I just can't wait for someone to actually visit me so I can introduce them to this gem!
Have you ever been to The Goat? Did you love it as much as I do?
The Goat, 333 Fulham Road, Chelsea, SW10 9QL