20/05/16
Mini Recipe post: Black bean & veggie fajitas
As you've probably already noticed, I'm a big fan of Mexican food such as burritos, enchiladas, fajitas – the list is endless! As I happened to have some leftover tortilla wraps lying around the other day, I decided to try and do a little fajita filling of whatever I had left in the cupboard. My recipe is obviously only Mexican inspired – it's probably not super authentic!
I started by chopping two bell peppers into little chunks and added them to the frying pan with a bit of oil and sweetcorn. I then squeezed a few cloves of garlic, added 2 teaspoons of chopped chilli and seasoned it with salt and pepper. After about 5 minutes of sizzling in the pan, I added a small cup of veggie broth and a can of black beans to the mixture and then seasoned some more with smoked paprika.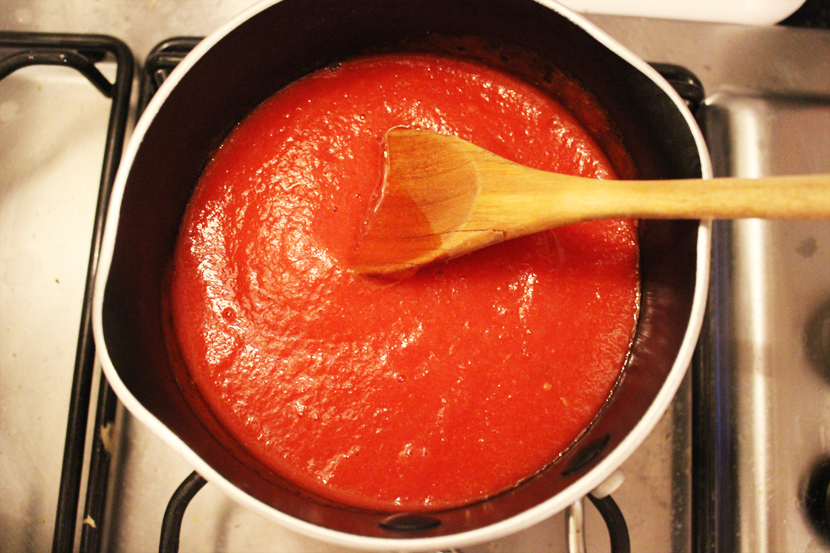 While my fajita mixture was sizzling on low-ish heat, I took a can of plum tomatoes, salt, pepper & a clove of garlic and added them all to my nutribullet to make a smooth tomato sauce. After that I transferred the sauce into a pan and let it simmer on low heat with continuously stirring until it became quite hot.
I think some fresh chilli would work quite well in the mix as well to provide an extra kick – I think I'll try that next time!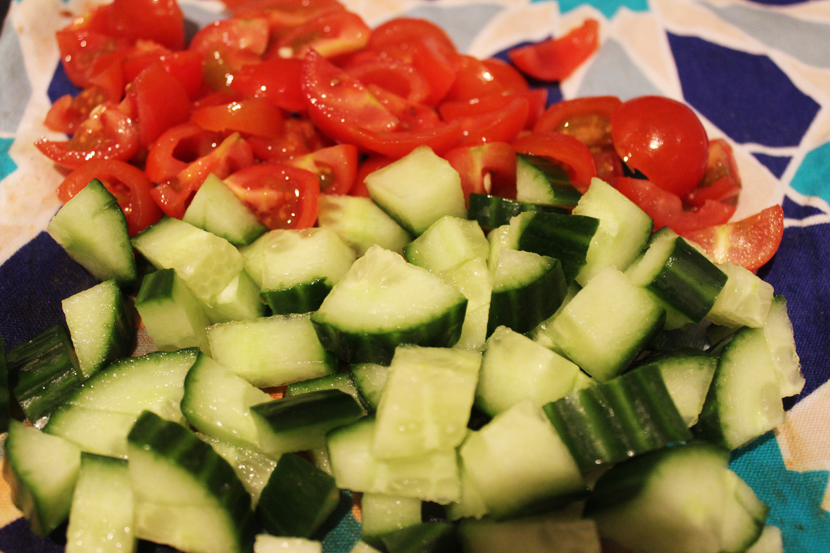 I wanted something fresh in my fajitas as well so I cut up some cherry tomatoes and cucumber into little pieces – they added a nice crunch to the wraps!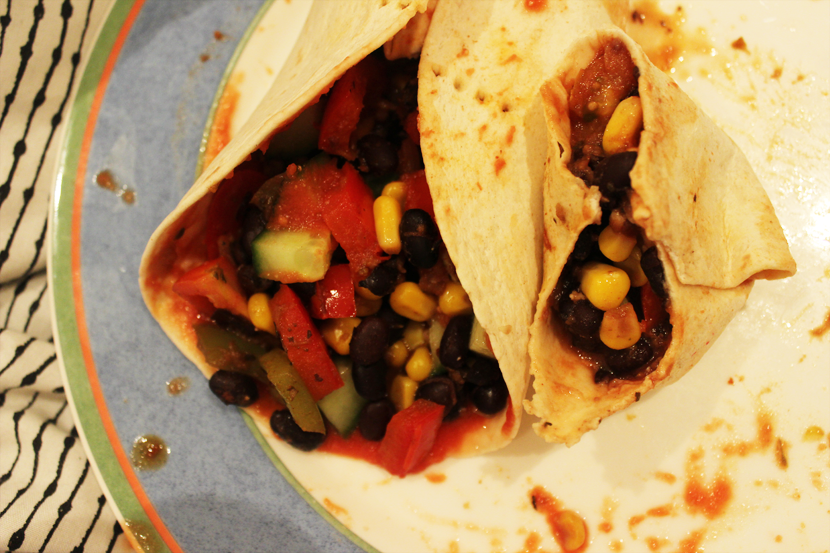 When everything is ready, start by adding a few spoonfuls of the tomato sauce to your tortilla and spread evenly. After that just pile all your veggies and your fajita mix on top the tortillas and you're good to go! Don't ask me how to eat this without making a mess – I've never succeeded!
What's your go-to easy weekday meal?
INGREDIENTS:
Tortilla wraps
1/2 veggie stock cube
Sweetcorn
Can of black beans
2 bell peppers
2 cloves of garlic
2 teaspoons of red chilli
Smoked paprika (and other spices you like!)
Salt & pepper
Tomatoes
Cucumber
Tomato sauce:
Plum tomatoes in their juices
1 clove of garlic
Salt & pepper
(Red chilli)