01/06/16
See & Do: Glasgow
After my guide on where to eat, drink and stay in Glasgow I still had lots of pictures and tips left to share so I thought I would give you some ideas on what to do and see in the city if you happen to make a visit up north yourself!
Botanical Gardens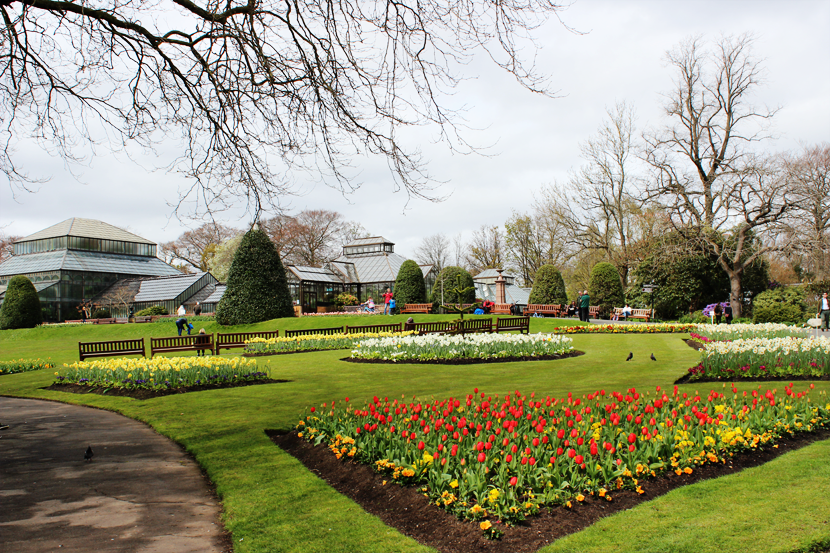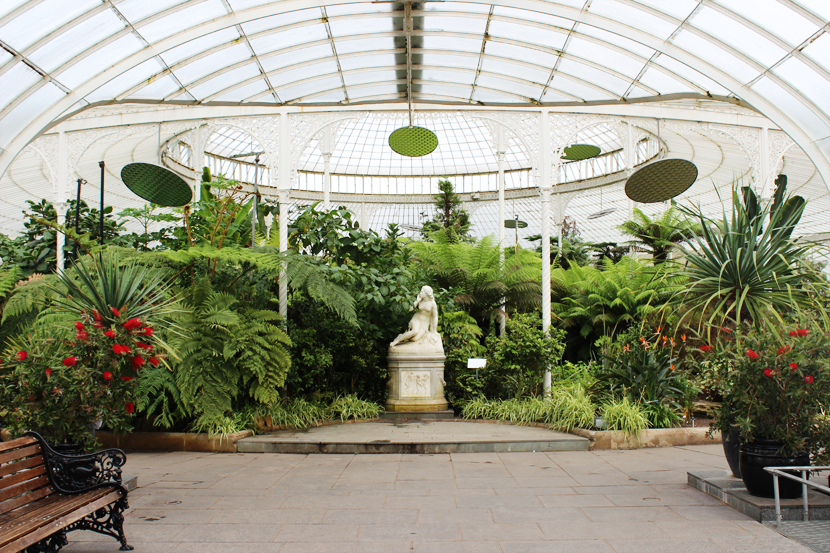 Botanical gardens are always a good idea! This one wasn't a massive one but still worth a visit – there's a little greenhouse right in the beginning that has lots of cool stuff in it and it kind of feels like a little jungle! Obviously I've never actually been in a jungle though so I'm probably completely off base here.. Aside from Kew Gardens (which is definitely in a league of its own) I haven't really ever been in a botanical gardens so I don't really have a lot to compare this one to, but if you like pretty flowers and plants you should absolutely go! And who doesn't like pretty flowers?!
A walk on the riverside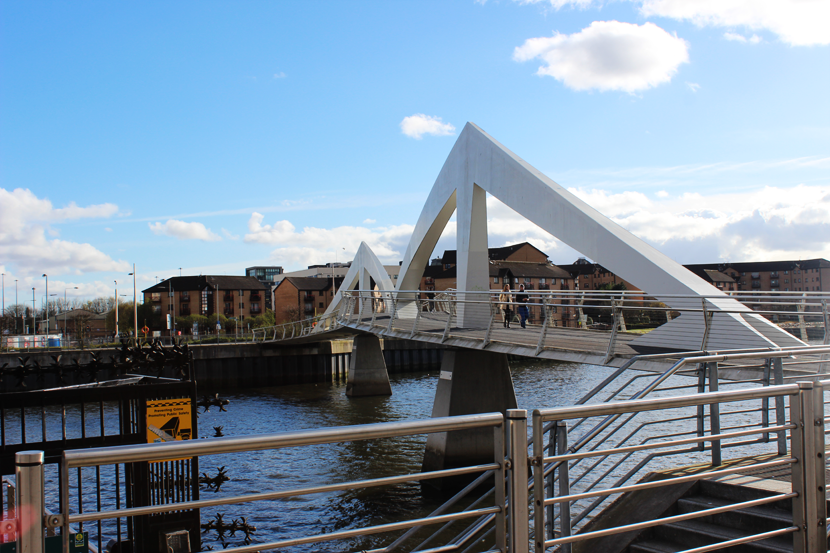 I'm a massive fan of the sea, lakes, rivers – you name it – so a walk by the water is always a must for me when visiting any city. The riverside in Glasgow was beautiful and quite modern in my opinion (I love that bridge in the first picture!) and pretty quiet. I was surprised that there wasn't a lot going on by the river at all – I'm so used to the bustling South Bank in London that it felt a bit odd not to be encountering a pub, cafe or a market stall at every corner. Not that that was a bad thing though, just a different experience. We were lucky enough to have beautiful sunshine throughout our entire walk and I felt super serene after we were done.
University of Glasgow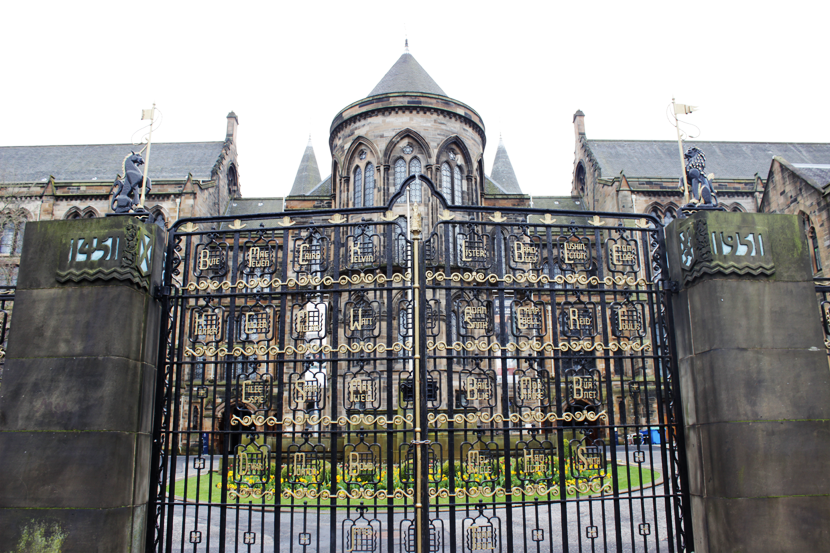 What a beautiful university! It looked like it could've been directly from Harry Potter and I wished I could have gone inside to explore a bit more. I hadn't done that much research beforehand so I wasn't sure if you could actually go in which is a shame but what can you do (be better prepared, possibly..?). I'll definitely go in next time though if I can! Even if you can't go in it's still absolutely worth it to go see the university from the outside too, it's such a beautiful building. Anywhere I ever went to school definitely didn't look anything like this!
Kelvingrove Park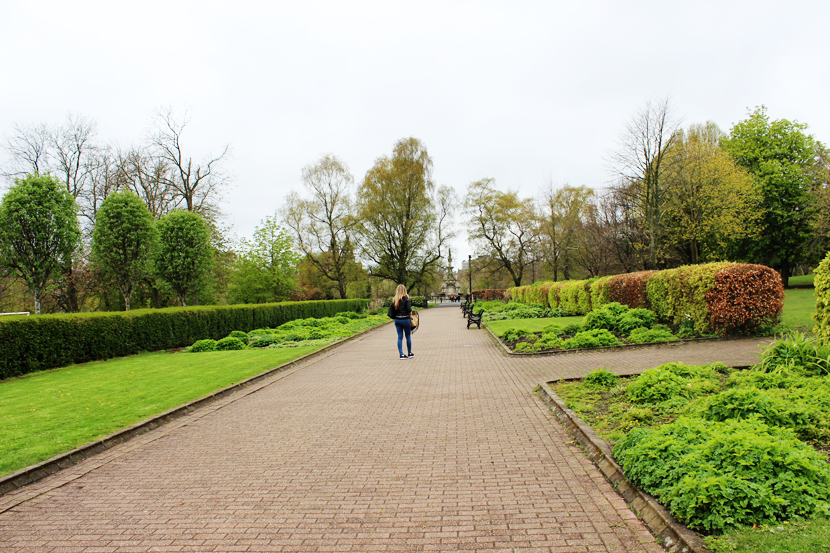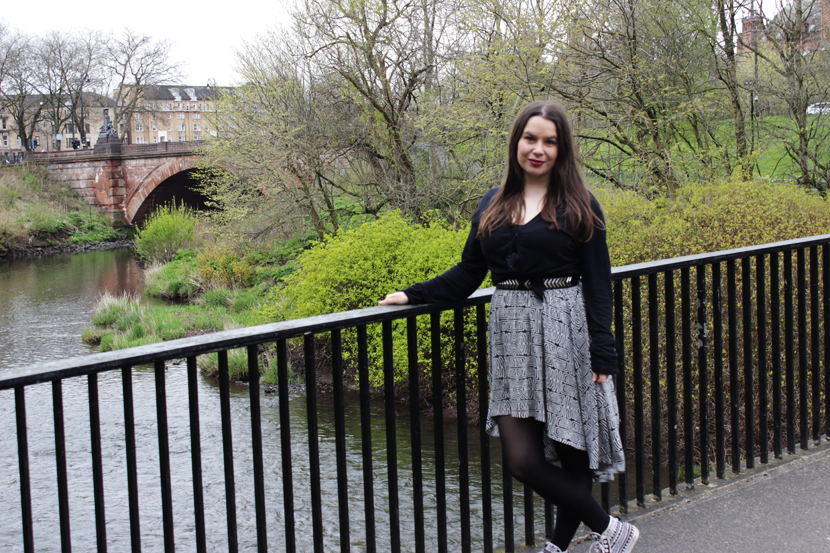 If you're going to the university from central Glasgow it's absolutely advisable (and possibly necessary?) to go through Kelvingrove Park to get there. It's a big beautiful park about a 30 minute walk from the city centre full of colour and greenery (obviously – it's a park, Laura). My favourite bit was the little river that went through the park and the lovely little bridge you have to cross to get to the other side – so cute! When we went it was drizzling and grey but I imagine this would be a really lovely place for a picnic if the weather is right.
The Lighthouse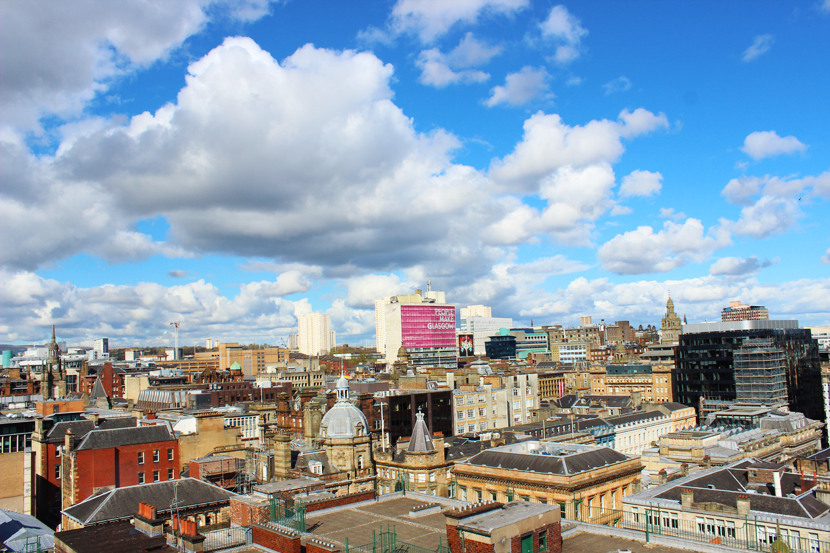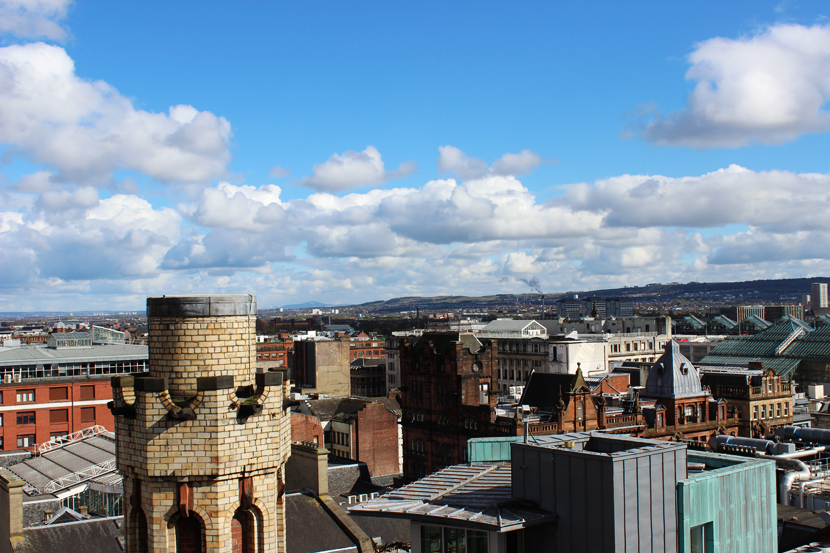 Right in the centre of Glasgow there is a place called The Lighthouse – also known as Scotland's Centre for Design and Architecture. Inside you can find all sorts of cool exhibitions (check out their website for more!), but we went there mainly for the view you'll get if you walk up what feels like a million steps on a narrow spiral staircase. All that huffing and puffing and "oh-god-I-might-die" is absolutely worth it though once you see the view – it feels like the whole of Glasgow just opens up before your eyes! The viewing platform is round which means you can walk around it and see the city from every angle which is a big plus too. If you don't have time for anything else, I'd say this place would definitely be my number one tip for Glasgow – nothing beats a good view!